Free family roller skating draws a big crowd to YMCA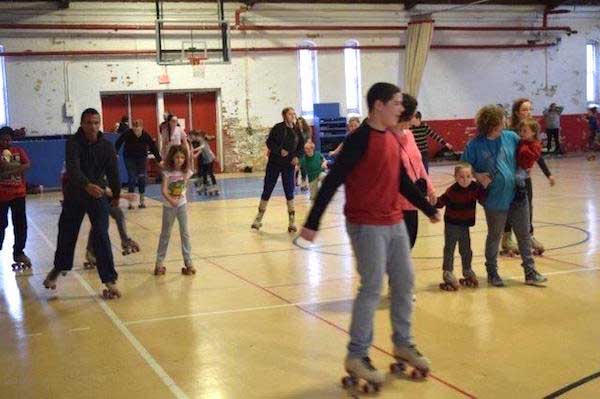 Photos courtesy of the Orleans United Drug Free Communities Coalition
MEDINA – The Orleans United Drug Free Communities Coalition once again held a Free Family Roller Skating event on Thursday afternoon at the Orleans County YMCA in Medina. There were 267 youth and parents in attendance.
We had 12 lucky winners of gift certificates donated by local Medina businesses. Youth who brought in non-perishable food items were entered to win a gift certificate donated by local Medina businesses including Brushstrokes Studios, Avanti Pizza, Marks Pizzeria, Cusimano's, Case-Nic Cookies, Della's Chocolates and The Book Shoppe.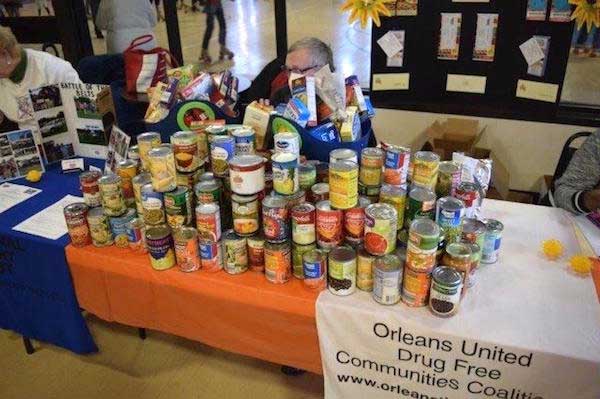 A record breaking 326 non-perishable food items were collected and distributed to the two food pantries in Medina.
Wendy Scharlau from Cornell Cooperative Extension provided a treasure chest game with prizes for youth to win. Alex Feig, a member of the Medina Skate Society, provided a table to share information about the anticipated Medina Skate Park. For more information check out Facebook Medina Skate Society.
"We always have a good turnout for this event and are overwhelmed by the continued support from the community," said Pat Crowley, project director for the coalition. "This event would not be possible without volunteers and the continued support from Medina Area Association of Churches and the Orleans YMCA."