2,000 free chicken dinners in hot demand at Albion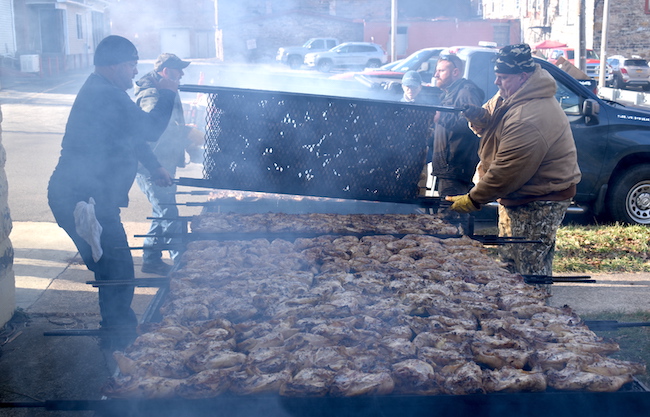 Photos by Tom Rivers
ALBION – Wayne Downs and Ron Gaesser cook chicken dinners this afternoon outside the Masonic Lodge in Platt Street.
The Renovation Masonic Lodge and The Royal Body Shop Outreach Ministries prepared 2,000 chicken dinners to be given away for free.
The meals were scheduled to be available from noon to 4 p.m. but a long line formed outside the Masonic Lodge by 10 a.m. The meals were served ahead of time and by 11, 600 were gone.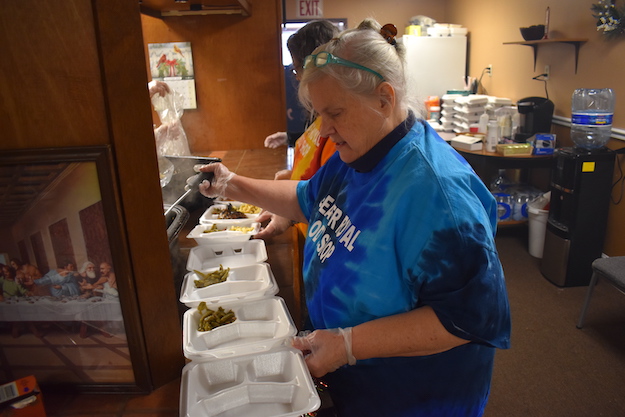 Val Rush helps serve the meals in the kitchen at the Masonic Lodge. The meals also included beans, macaroni salad and a roll.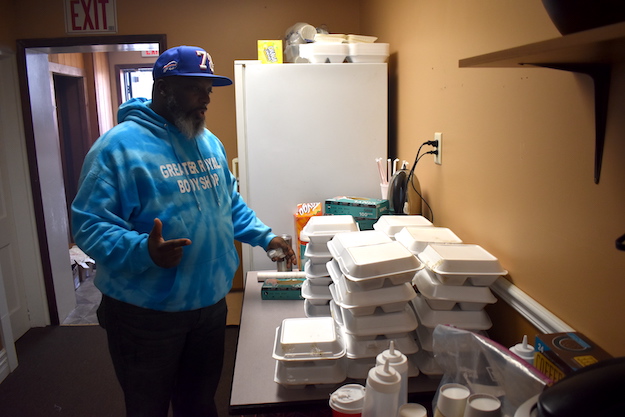 Pastor Al Wilson counts meals to be delivered in the community.
The church last year served 1,000 chicken dinners and that wasn't enough. The Royal Body Shop decided to double the effort this time and received many donations, andfood at a discount from Save-A-Lot.
"It's such a blessing to help meet the needs of the community," Wilson said.
The Rev. Richard Csizmar from Holy Family Parish offered a blessing before the meals were served.
"It's bringing the community together of all ethnic backgrounds and faiths," Wilson said.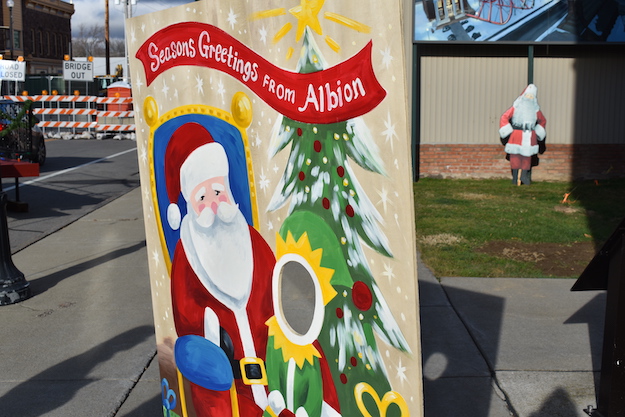 The downtown area has been busy today with many events as part of Albion's Hometown Christmas. A section of the Main Street between Bank Street and Beaver Alley will be the focus for events this evening.
The "In the Square" schedule includes:
3 to 5 p.m. – Book sale for publication about Charles Howard compiled by Albion seventh-graders in 2021
3:30 to 8 p.m. – Cookies and baked goods by Pretty Sweet Bakery, and hot cocoa and drinks from the Coffee Joint
3:30 to 8 p.m. – Food booth by Albion Lions Club
5:30 – Santa's Hometown Parade
5:30 to 8:30 p.m. – Santa's Jollies (for 21 and over) by Mountain Mule Ciderhouse
6 to 8:30 p.m. – Live music and photos with Santa and Mrs. Claus
There will also be opportunities for the Santa Shuffle, Reindeer Games and Christmas Selfies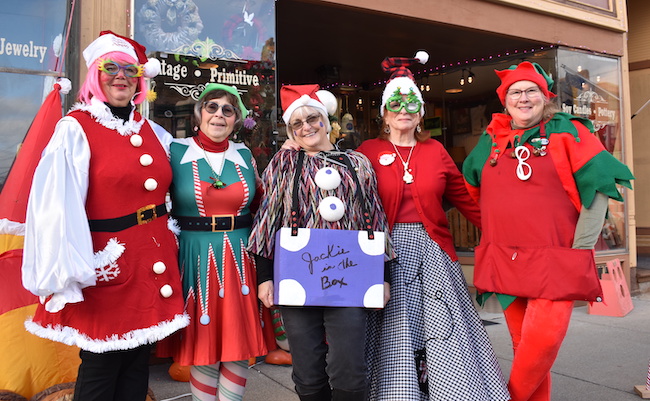 This group from the Downtown Browsery dressed up as "Misfit Toys." They include, from left: Liz Groat, Paula Brooks, Dar Krull, Donna John and Diane Wight.