Fourth new mural gets started in Medina
Artists also close to finishing other murals in Albion, Medina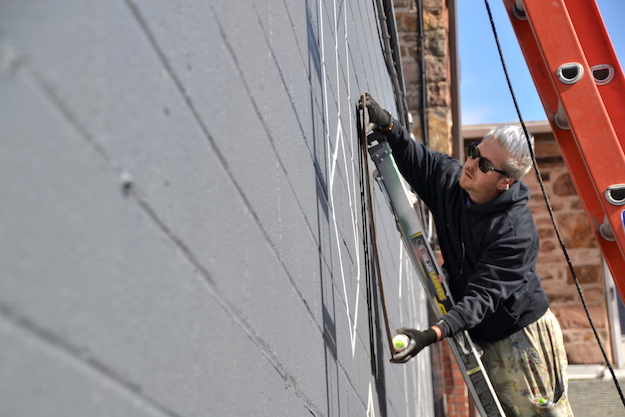 Photos by Tom Rivers
MEDINA – Chris Piontkowski of Cheektowaga spent the weekend in Medina working on this mural on Proctor Place. The address is listed as 428-436 Main St. It is on a cinder block building behind Main Street.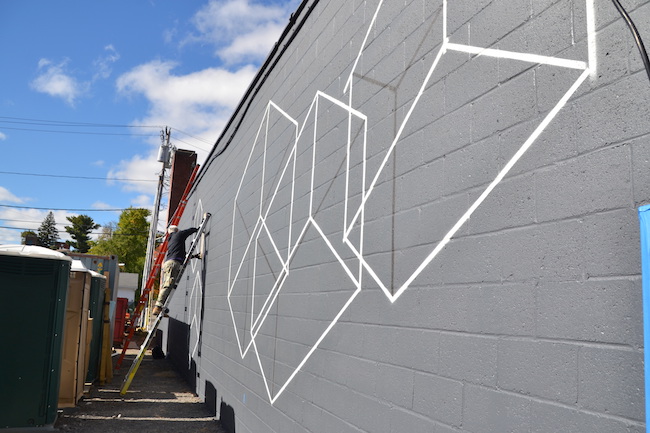 Piontkowski the previously weekend applied the gray primer. He will be painting local, native species of pollinator flowers as well as geometric patterns. He is shown putting on the stenciling for the large painting to follow.
Piontkowski, 34, said he appreciated the opportunity to bring his own design to the wall.
"This is purely from my soul," he said. "I want people to look at this as a piece of fine art on a grand scale."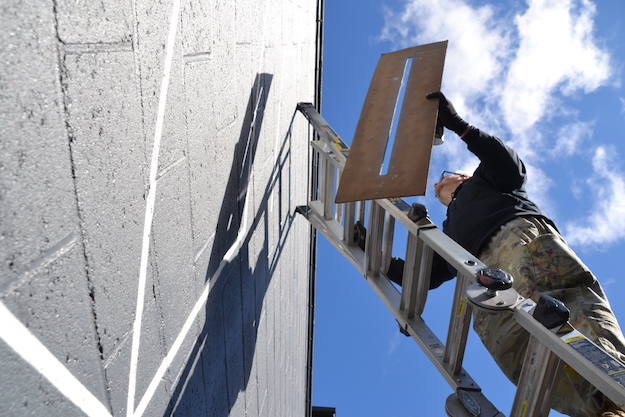 This mural is on the opposite side of the Canalligator" mural which was finished in July and is the first of four murals in the Proctor Place area. The Form Foundation spearheaded the effort.
Piontkowski said he will be back the next four weekends to work on the project.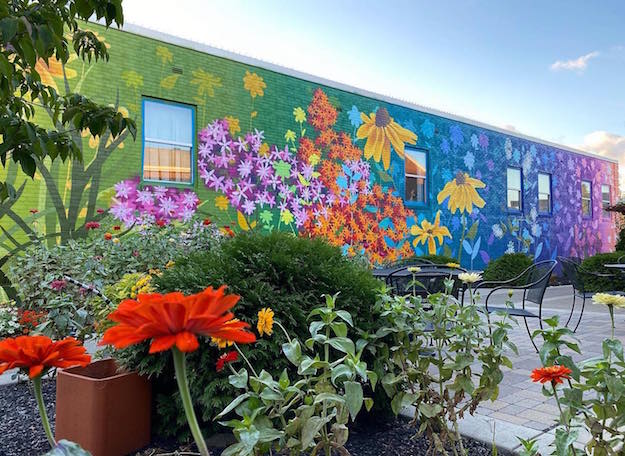 Provided photo: Piontkowski is close to finishing this mural in Williamsville on the Village Hall. He said the Medina mural will be a little different but will have a lot of flowers.
Piontkowski said he has received an overwhelmingly reaction to the project in Williamsville.
"The response has been tremendously awesome," he said.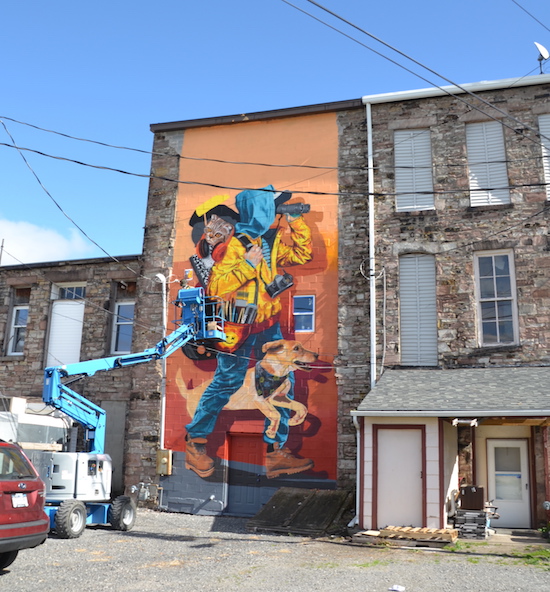 Chuck Tingley continues to work on his "Fake It Til You Make It!" mural on the back of 410 Main St. He painted the back cinder block wall of a building in bright colors. The mural sends a message of the importance of self-confidence in relation to the pursuit of one's dreams.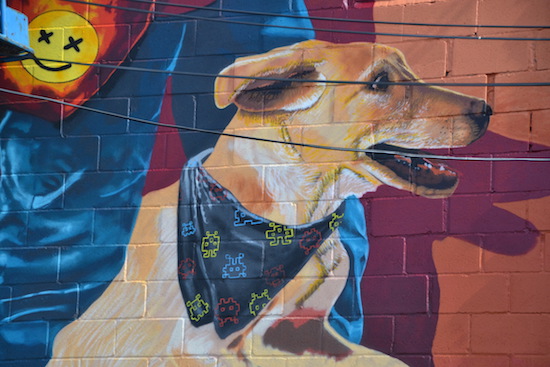 Tingley's traveler is joined by dog and a cat on the journey.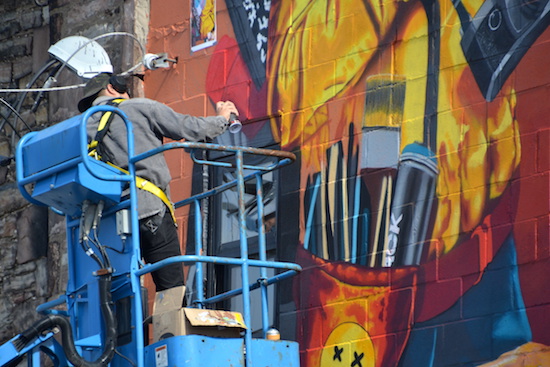 Tingley has been up high working in a lift.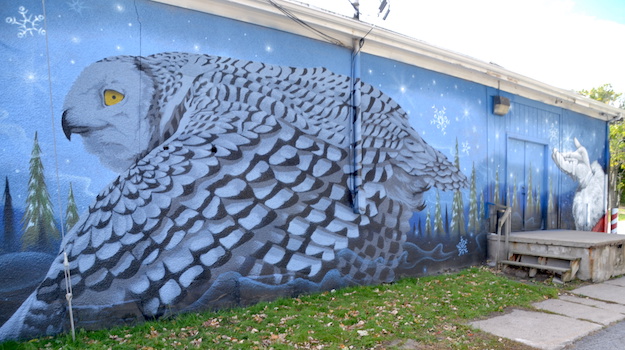 There is also a new mural nearly complete in Albion on the north side of 170 North Main St., the Lake Country Pennysaver building.
The mural celebrates Charles W. Howard Santa School. Justin Suarez has included wildlife in the mural, including a snowy owl.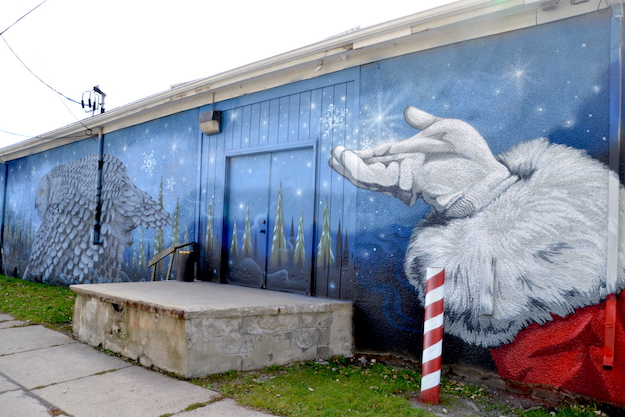 Suarez painted Santa's outstretched hand in a white glove near the loading dock of the building. Suarez also painted a reindeer, trees and snowflakes as part of the scene that will greet motorists heading south into Albion near the Erie Canal.