Former kindergartener from Cobblestone School adds name to chalkboard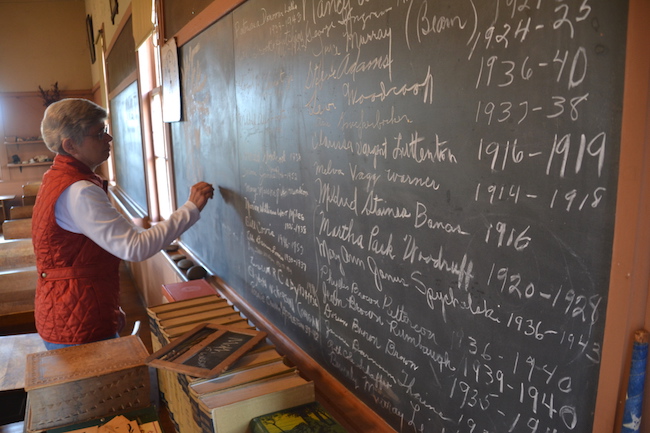 GAINES – Gail Johnson, the former Gail Thompson, writes her name on the chalkboard this afternoon at the Cobblestone School (District No. 5) on Ridge Road today. Many of the former students at the school have returned to add their names to the chalkboard.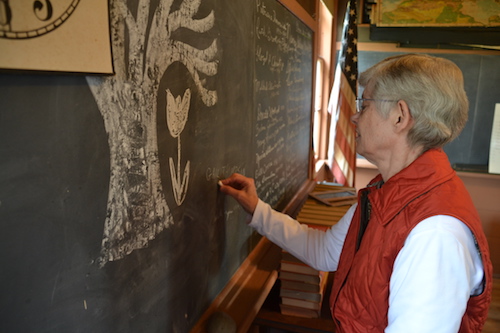 Johnson attended kindergarten at the school in 1950-51. She lived down the road at her father's dairy farm and walked back and forth to school. At recess, she simply went outside to play behind the school.
"I remember having the smallest desk," she said.
Beginning in first grade, she was bussed to the former Waterport Elementary School.
The Cobblestone School closed after 1951-52. Johnson's parents – Charles and Hannah Thompson – were founders of the Cobblestone Society which acquired the school in 1960 and has kept it just as it looked in the early 1950s.
The school, built in 1849, is part of a museum site that is listed as a National Historic Landmark.
Johnson is a lifetime member of the museum. This year she started volunteering at the historic site near the routes 98 and 104 intersection.
Johnson is a retired seventh- and eighth-grade social studies teacher at Kendall. She and her late husband, Lyle Johnson, were active in Ducks Unlimited. Mr. Johnson served as president of the state chapter. A marker at the Iroquois National Wildlife Refuge notes their commitment to Ducks Unlimited.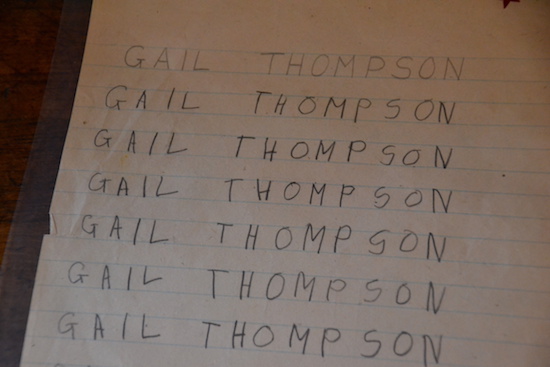 Johnson also found some of her writing samples from kindergarten and donated a sheet to the museum. She signed her name on the chalkboard in a style as if she were still a kindergartener.
Other former students are welcome to sign the board. They should call the museum at (585) 589-9013 or send an email to Director@cobblestonemuseum.org.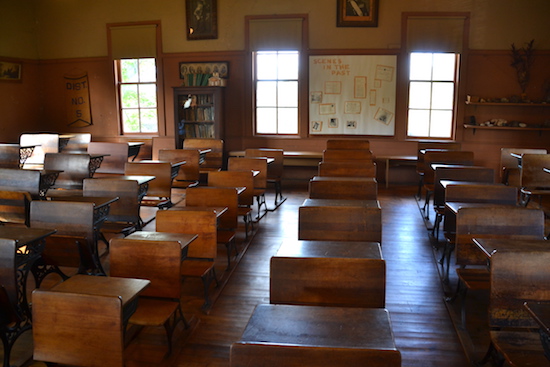 The classroom today looks much like it did after the school closed in 1952.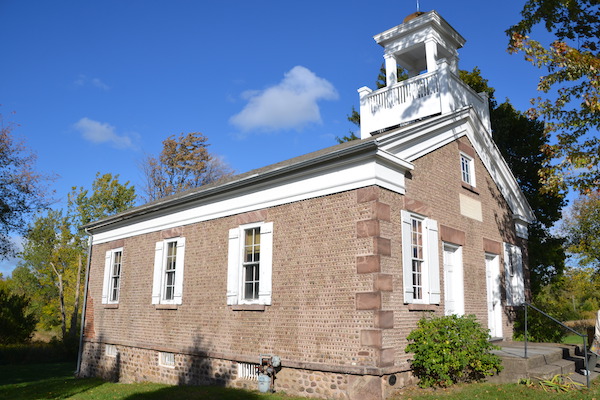 The school was built in 1849 and is part of a museum that is a National Historic Landmark.