Former Barre Grange debuts as art studio, ceramics shop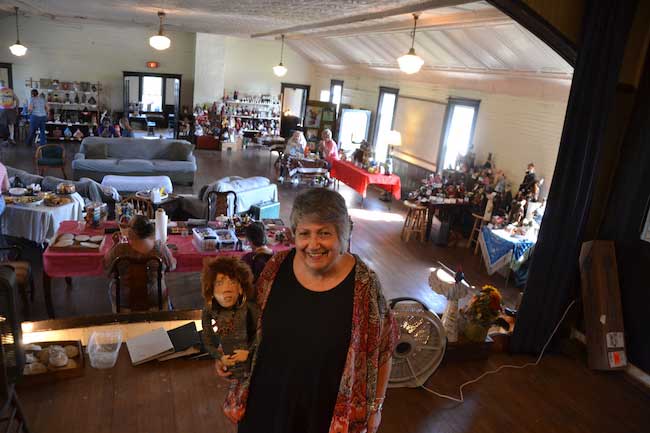 Photos by Tom Rivers
BARRE – Shirley Nigro stands on the stage of her art studio in the former Barre Grange. Nigro opened the space to the public today for the first time.
There were five artists featured in the art show – Colleen Ware, Joan Barton, Debra Wilson, Lori Laine of Albion NY Rocks and Nigro.
They were among about 20 artists featured in Orleans County today as part of an open studio tour coordinated by the Genesee-Orleans Regional Arts Council.
Nigro of Albion owns the Fired Up – Ready to Paint Ceramics. She makes ceramics in a style known as bisque wear. She also makes dolls, necklaces and other multi-medium artwork. She is known for her faces and has been featured in books and magazines.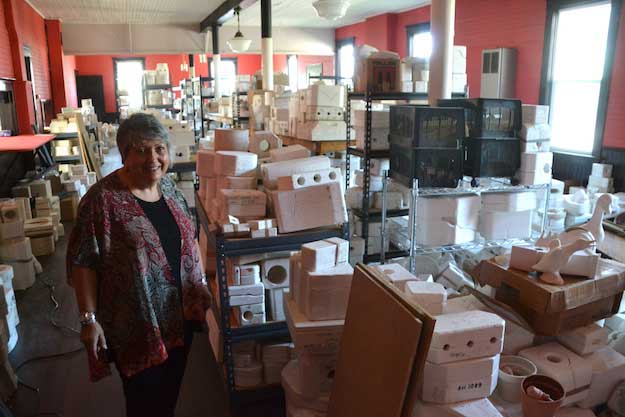 Nigro is pictured in the first floor of the former Grange with many of her molds. She bought the former Grange from the Barre Presbyterian Church.
The building at 4688 Oak Orchard Rd, appealed to her because of its "big empty space," with heat and electricity.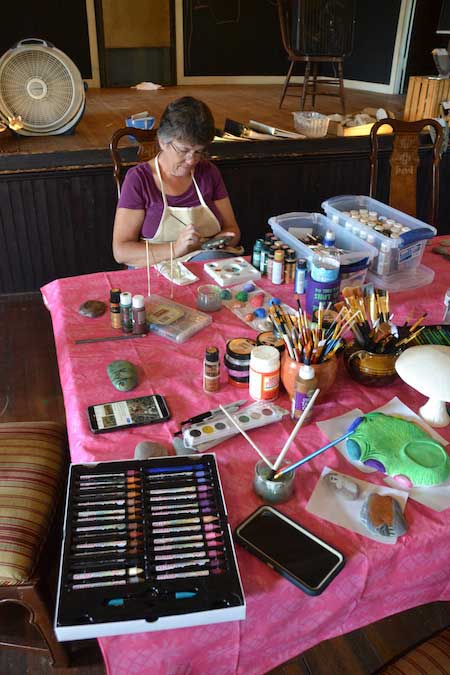 Debra Dale Wilson is one of the featured artists today in the open studio tour. She joined Nigro at the former Grange. She has done stained-glass painting and crafts, and has really embraced putting artwork on flat rocks.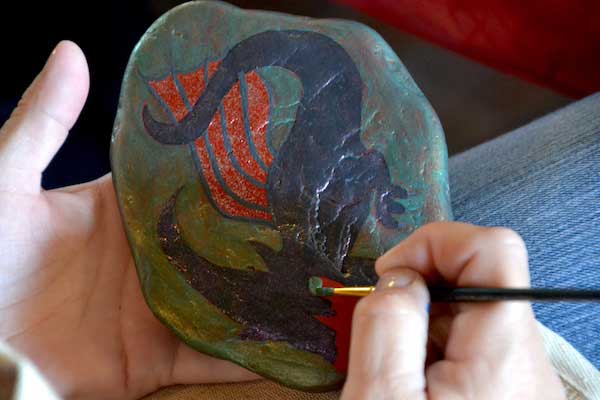 Debra Dale Wilson works on painting a dragon on this rock.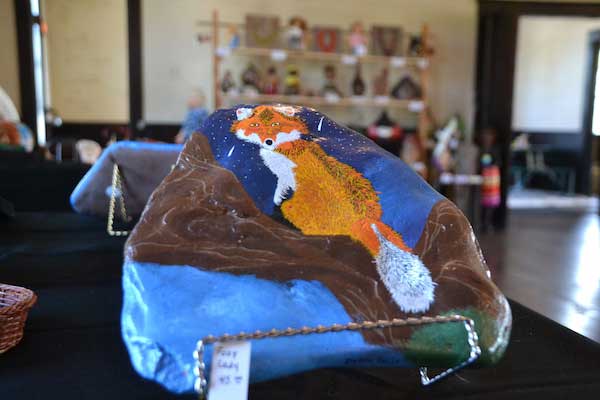 Debra Dale Wilson had this painted rock of "Foxy Lady" on display.