For some, snow means fun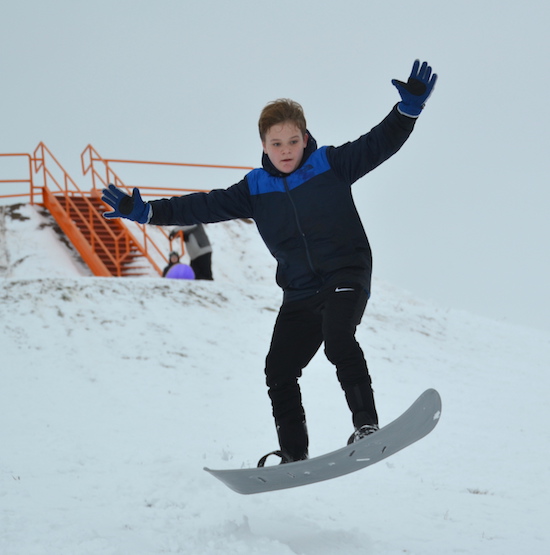 Photos by Tom Rivers
ALBION – Bobby Dysard, 12, of Albion leaps on a snowboard at Bullard Park this afternoon after the temperatures rose to the mid-30s and the wind died down.
Several kids were sledding at the park this afternoon.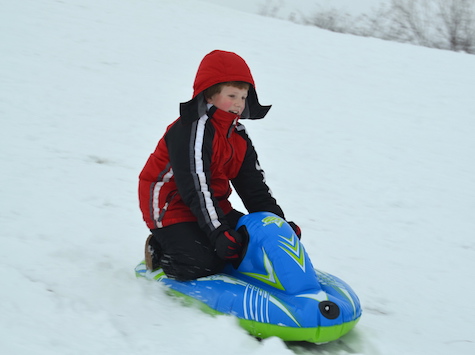 Cole Moyle, 9, of Albion heads down the hill at Bullard.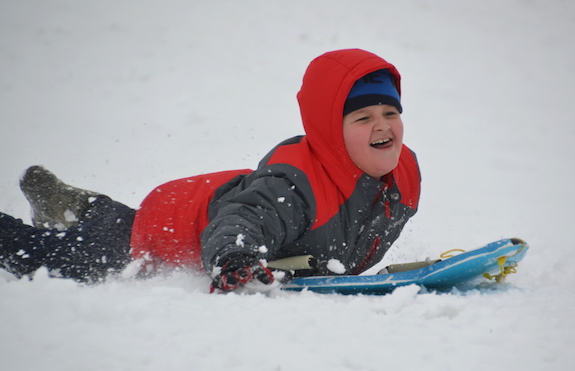 Bryar Dysard, 9, joins his brother in enjoying some snow fun.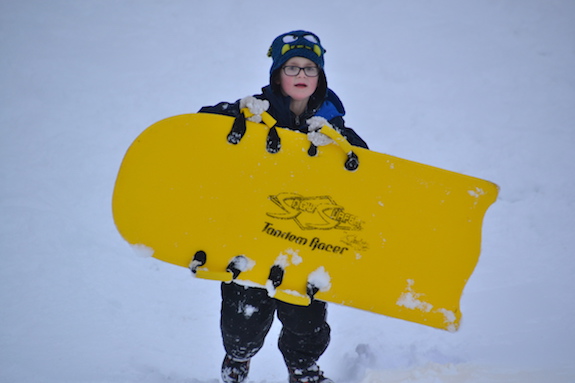 Justin Kania, 8, of Albion heads back up the sledding hill.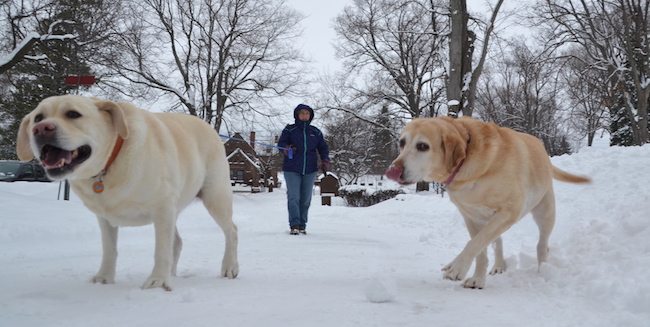 Anita Weese of Medina was at Mount Albion Cemetery with her English Labrador retrievers Zoe, left, and Hannah. Weese said it was a good afternoon for a walk at the historic cemetery.