Footloose cast and crew at Holley hear from movie star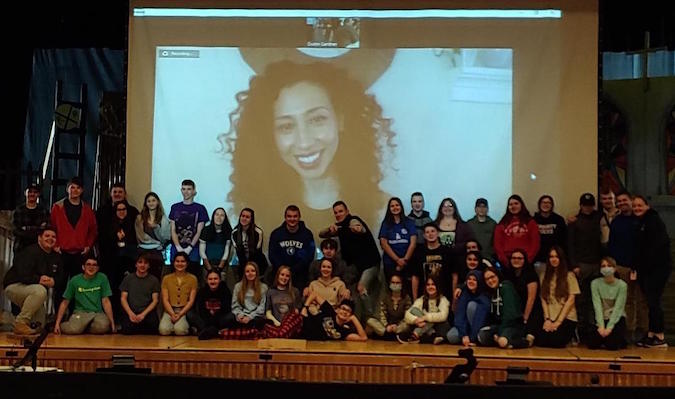 Photos courtesy of Dustin Gardner
HOLLEY – Ziah Colon, who played a leading role as Rusty in the 2011 version of Footloose, met over Zoom with Holley students in the cast and crew of the school's upcoming musical, Footloose. Colon has also starred in NCIS and Joyful Noise.
Dustin Gardner, Holley's co-director for the musical, follows Colon on social and reached out to her about talking with the Holley students.
"I thought, 'What could I do to get the kids even more pumped up for the show in a week?'" he said.
Colon agreed to meet with the students through Zoom video conferencing. Gardner hasn't heard of a movie star meeting with high schoolers who were getting ready to perform the same show as a musical.
"It  was very unique opportunity for the students," Gardner said.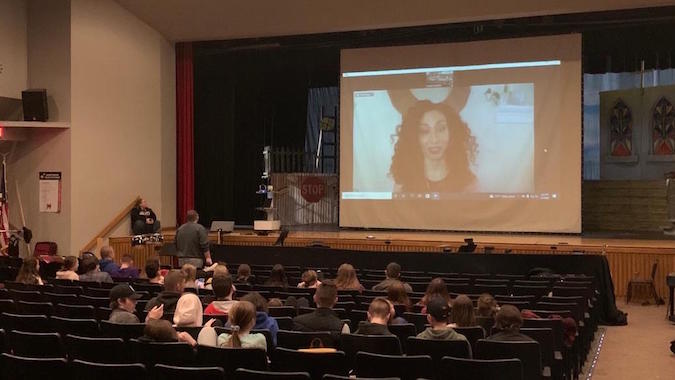 About 40 students attended the zoom session with Colon on Friday afternoon.
"I really appreciated getting to speak with her," said Thomas Dobri, a senior who plays Ren in Footloose. "I do still struggle with nerves from time to time so to hear from a professional that she does too and to hear her own remedies was really good for me. I think she gave a lot for younger members to think about as well – with energy and with 'making your character your own.'"
Grace McKeon, a senior who plays Ariel, appreciated that Colon met with the students and shared insights from the stage.
"I've never had a conversation with an actor/actress, it was so cool to be able to talk to one and ask questions," McKeon said. "It was nice to hear that she started right where we are now and that everything we're doing is perfectly fine. She mentioned breathing exercises we could do to help us become our character that I think we will definitely try."