Food distribution continues to see demand with 200 vehicles in Albion this morning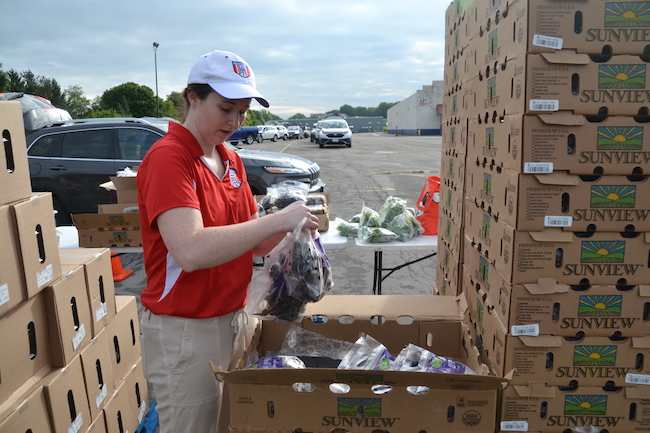 Photos by Tom Rivers
ALBION – Danny Fenley, an employee at the Iroquois Job Corps in Medina, helps with a food distribution this morning in Albion at the parking lot at 165 Platt St. She pulled bags of grapes out of boxes and set them on a table, where they were added to an assortment of food for each vehicle..
"It's nice to get out of the office and help the community," Fenley said.
The distribution shifted to the parking lot in June after about two years of long lines of cars down Main Street and Albion neighborhoods.
The change has eased much of the congestion on the streets. The vehicles instead are able to be parked at the lot across from the back entrance of Dunkin' Donuts.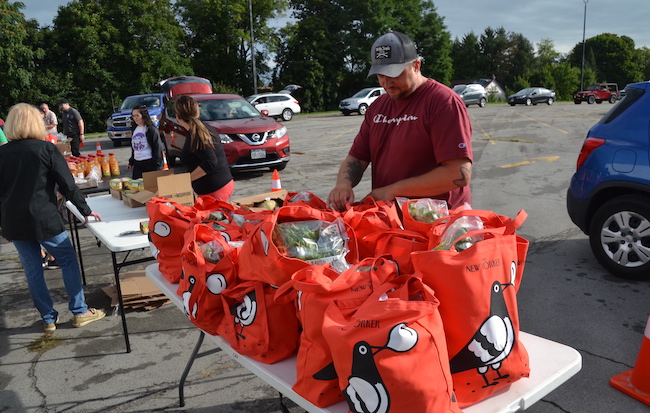 Richard Standish of Community Action of Orleans & Genesee fills a bag with food. There were three staff from Community Action and then many volunteers who distributed food to about 200 people who had the food put in trunks.
The distributions are scheduled to start at 8:30 a.m. and go until the food is gone. The upcoming distributions in Albion include Oct. 17, Nov. 14 and Dec. 12.
There will be another pop-up food pantry this Friday beginning at 8:30 a.m. at the Lyndonville Presbyterian Church, 107 North Main St.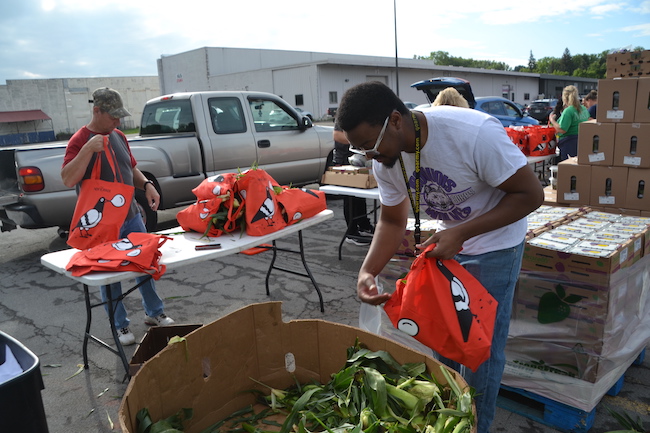 Anthony Washington, an employee at the Job Corps, packed corn in bags at the distribution. There were many fresh fruits and vegetables in today's distribution.
The food is delivered by Foodlink and is available for free to residents.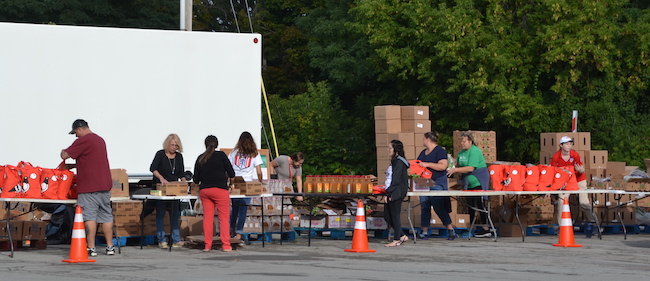 The distribution team worked together to get the food ready and delivered to the vehicles.
"Many of the people, especially the seniors, are very grateful," said Katrina Chaffee, director of community services and reporting for Community Action. "Food has become so expensive. This helps them get through the month."