Follett family donates collection of music books to Hoag Library
ALBION – Friends and family of George and Marie Follett on Wednesday gathered at Hoag Library to dedicate the "George and Marie Follett Music Collection" now housed at Hoag Library and available for circulation within the NIOGA Library System.
Karen Follett donated the 200 music books in honor of her parents, George and Marie Follett. Those books include biographies, books on theory and form, and music history.
The couple, which just celebrated their 60th wedding anniversary, both worked for Albion Central School. Mr. Follett was a school psychologist and Mrs. Follett was a music teacher.
Library Director Betty Sue Miller thanked the family for making this valuable and unique asset available to the community, while others in attendance shared how George and Marie's love of music impacted their lives.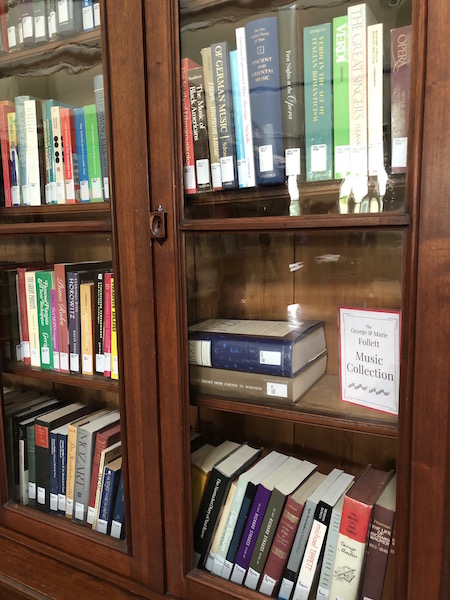 "The Follett Music Collection is given in honor of George & Marie Follett, two long-time members of the Albion community who have devoted their careers to education, inspiring many with their love of music," the display notes. "An avid fan of Mozart, Beethoven and Brahms, George's love of music enriched his years as a school psychologist and teacher of the occasional music appreciation course. Marie taught music to generations of students in the Albion Central Schools, and helped build secure foundations for the continued excellence of music programs throughout the district."