FMC recognizes employees, first responders with military service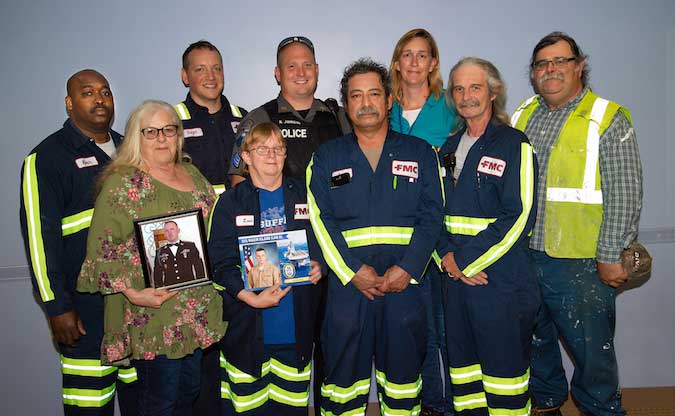 Provided photo from FMC
MIDDLEPORT – FMC Corporation's Agricultural Solutions Plant in Middleport this week hosted a special luncheon to observe National Military Appreciation Month by honoring FMC employees, contractors and community first responders who served or have family members who served or are currently serving in the U.S. Armed Forces.
Among those representing service in the Army, Navy, Air Force and Marines (first row, left to right) are: Bonnie Difino, Lori Porter, Juan Carmona and Ed Dunn. Second row: Kevin Little, Dwight Wadsworth, Roland Johnson of the Middleport Police Department, FMC Plant Manager Roberta Kloda and Mark Wolcott.
FMC's Agricultural Solutions facility in Middleport formulates and packages a number of key product lines to protect over 100 crops in more than 75 countries worldwide. Plant operations date back to 1904 with FMC acquiring operations in 1943.