FMC employees give holiday gift package to local veteran and family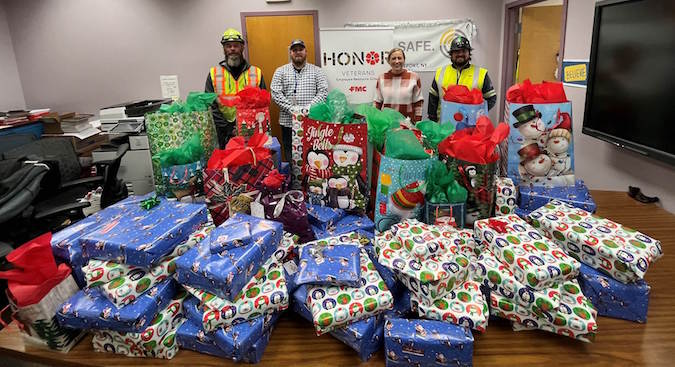 Photo and information courtesy of FMC Middleport
MIDDLEPORT – Employees from FMC's Agricultural Sciences Plant in Middleport, working with Local 1180 of the International Association of Machinists and Aerospace Workers and plant management, put together a special holiday gift package for a Niagara County veteran and family this Christmas season.
They worked with Jennifer O. D'Andrea, the president and founder of Support, Empower, Respect Veterans (S.E.R.V.) Niagara, in providing the package featuring toys, a scooter, clothing, Bluetooth speaker, drone, blankets, crockpot and a first aid/toiletry box.
Preparing the items for delivery are (from left to right) Robert Scharlau, site support services; Josh Walker, maintenance manager; Katie Russell, FMC plant manager; and Josh Jackson, maintenance electrician.