FMC employees donate 200 jars of PB&J to food pantry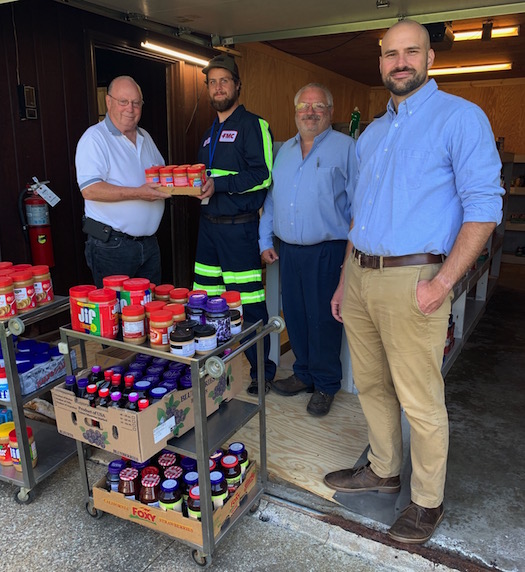 Provided photo from FMC
MIDDLEPORT – FMC's Agricultural Sciences Plant employees in Middleport, working with Local 1180 of the International Association of Machinists and Aerospace Workers and plant management, recently collected and donated more than 200 jars of peanut butter and jellies to the Middleport Royalton Hartland Community Food Pantry.
Dennis McAvoy (left), Food Pantry co-chairman, accepts the donated items from FMC employees and Local 1180 members (from left to right) Austin Jones and Gary Dallmann, and Brent Sensenich, FMC plant manager.
The Food Pantry on S. Vernon St., Middleport, next to St. Stephen's Church, is open to area residents every Thursday from 10 a.m. to 11:30 a.m.