Flood watch in effect for Sunday along lake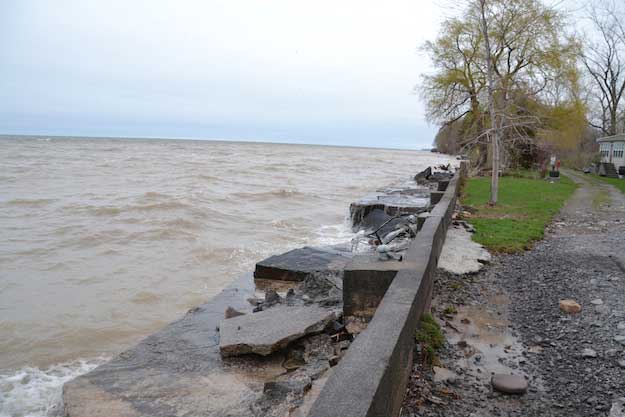 Photo by Tom Rivers
Lake Ontario is pictured near the shores of Park Road in Carlton on April 20. The water levels are about 18 inches above normal.
The National Weather Service has issued a flood watch for Orleans and Niagara counties by the Lake Ontario shore.
Northeast winds will result in waves that could be 6 to 7 feet high on the western end of the lake. The flood watch is in effect for Sunday morning through Sunday evening, 6 a.m. to 11 p.m.
"The combination of high lake levels and waves has the potential to cause flooding," the Weather Service said. "This flooding will occur in vulnerable areas along the western end of the Lake Ontario shoreline."