Flight of the Raven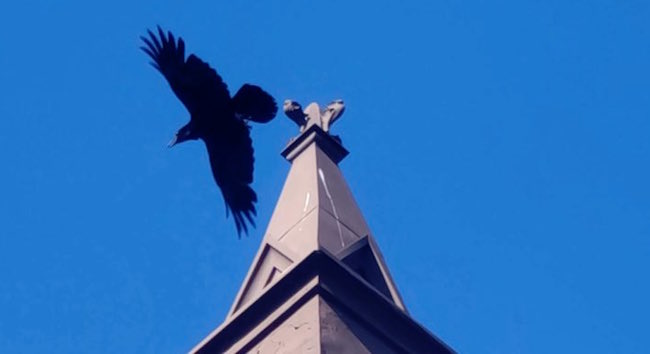 Photos courtesy of Jeremiah Knight
ALBION – Orleans Hub had an article posted on Monday about the ravens' nest built in a crevice of the Orleans County Courthouse. We had photos of the nest, but none of the ravens which have been having around the Courthouse Square for about two months.
Jeremiah Knight has several photos of one of the ravens. He took the photos of the bird on one of the spires on top of St. Joseph's Catholic Church (Holy Family Parish).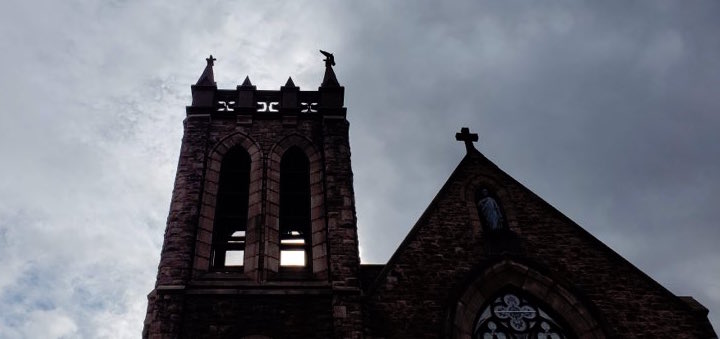 Knight took the photos from Park Street.
"There are two mates," Knight said. "I see at least one of them every day."
He is looking forward to seeing the baby ravens in flight.
"Wouldn't that be awesome?" he said.