Flames engulf Barre home on Oak Orchard Road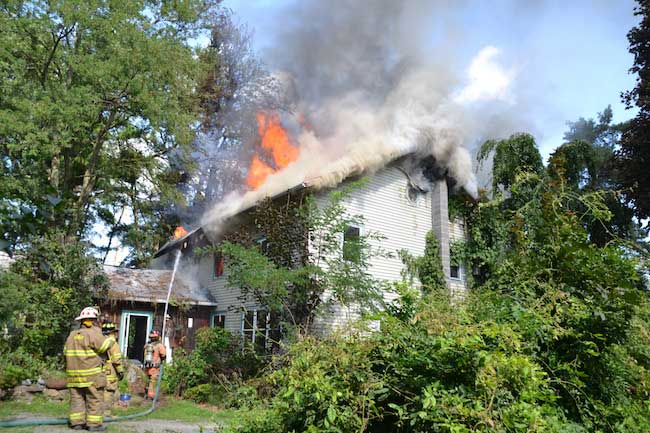 Photos by Tom Rivers
BARRE – Flames roar out of a house at 5116 Oak Orchard Rd. today at about noon. Firefighters were dispatched to the house owned by Tracy Flint at about 11:15.
Mr. Flint was out back in his shop when the fire started and wasn't in the house, his granddaughter said.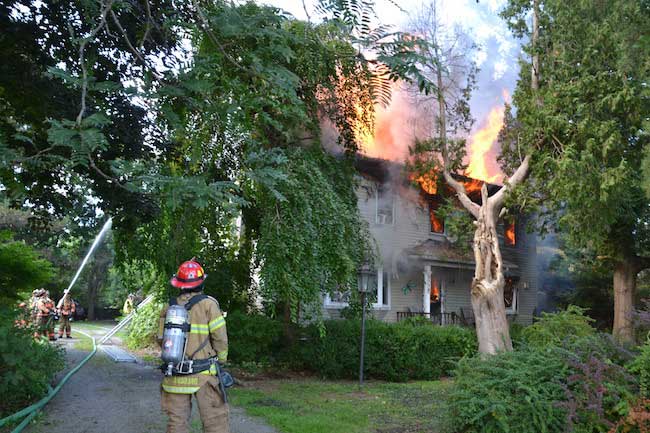 Many firefighters were at the scene, including Barre firefighter Chris Flansburg in front.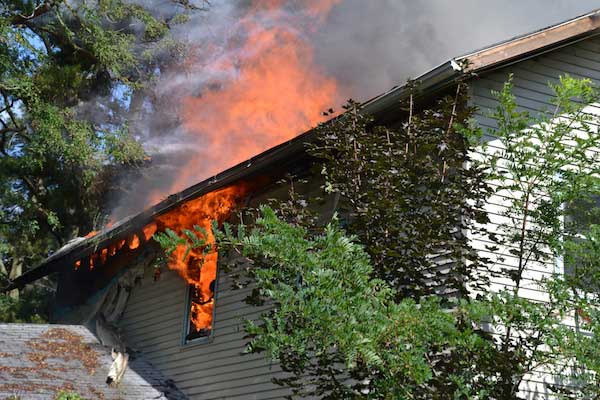 The fire spread quickly with flames shooting through windows and the roof.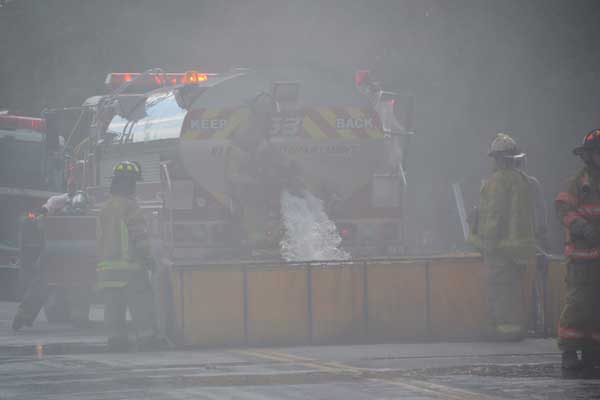 It was smoky while firefighters set up a dump tank for water. The water was then sucked into a pumper fire truck. Hoses were connected to the pumper so the water could be sprayed by firefighters onto the house.
There were firefighters at the scene from Albion, Barre, Elba, East Shelby, Shelby, the Town of Batavia, Oakfield and Byron. The Orleans County Sheriff's Office and Orleans County Emergency Management Office also responded. National Grid also arrived to shut off the power.
The fire is under investigation.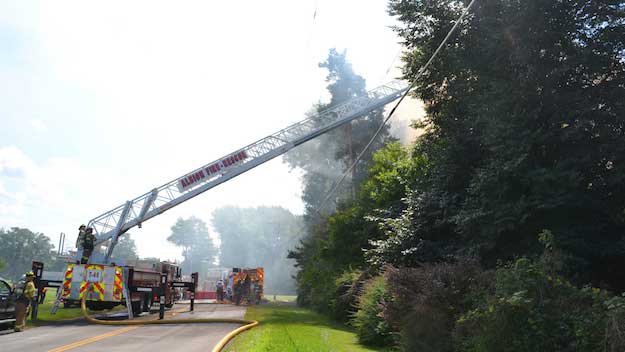 The Albion Fire Department uses its ladder truck to get water down on the burning house.