Flags mark veterans' graves in Holley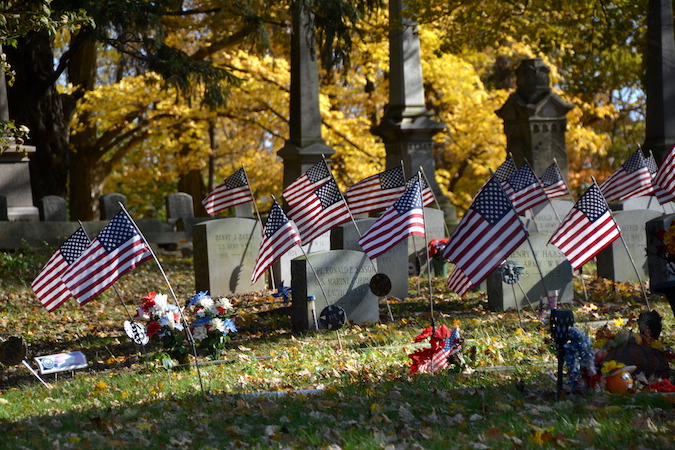 Photos by Tom Rivers
HOLLEY – These flags are out on veterans' graves at Hillside Cemetery in Holley. One of the flags is on the grave of Ronald Sisson, who is one of eight soldiers from Holley killed in the Vietnam War. Holley suffered one of the highest losses per capita in the United States from the Vietnam War.
Sisson, a member of the Marine Corps, when 23 when he was killed on Dec. 16, 1965. Other soldiers from Holley killed in the war include John P. Davis, David Duane Case, Howard L. Bowen, Gary E. Bullock, Gary Lee Stymus, George Warren Fischer Jr. and Paul Scott Mandracchia.
Together, the eight soldiers were awarded 40 medals for combat and valor, including seven Purple Hearts.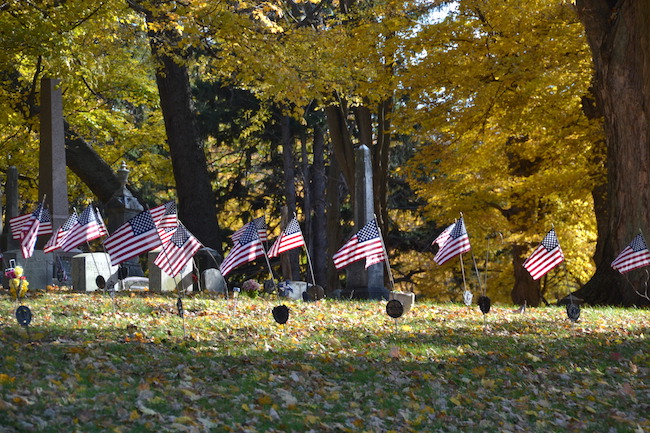 These photos of the flags at Hillside Cemetery were taken on a recent sunny day.