Fishermen from many states converge on Oak Orchard

'It's the beauty of being in the river this time of year'
WATERPORT – There are many out-of-state anglers, even Canadians, in Orleans County this weekend fishing the Oak Orchard River. The parking lot by the Waterport Dam on Friday had vehicles with license plates from Pennsylvania, Ohio, Maryland, New Jersey, and Ontario, Canada. There were also numerous cars and trucks from New York State.
Fishing is Orleans County's biggest tourism draw, accounting for about $12 million in revenue.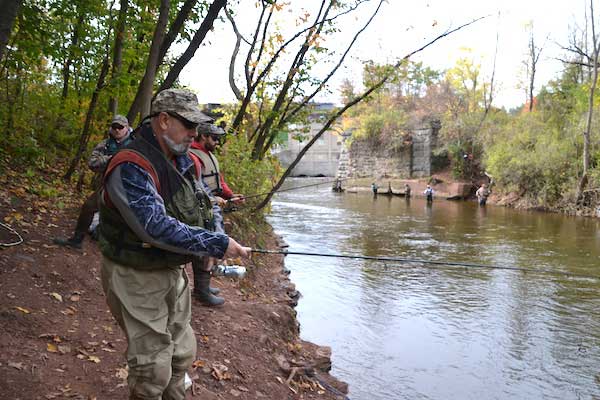 Dale Wetzel drove 300 miles from Schuylkill County, Pennsylvania. He has made the trip every fall the past 15 years with some friends.
He had caught a Chinook salmon, a brown trout and rainbow trout by late Friday morning.
"I love this," Wetzel said. "It's great."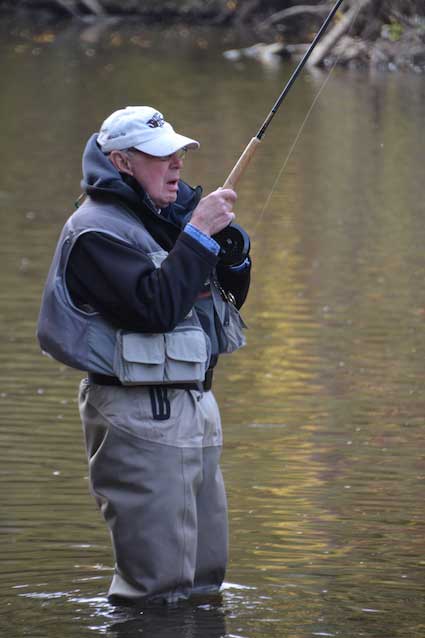 John Grant of Ontario, Canada, said the fish have been more elusive to catch this year at the Oak Orchard. But Grant, 78, didn't regret making the effort to come to Orleans County, especially on Friday when the temperature was about 60 degrees.
"It's the beauty of being in the river this time of year," he said. "A day like this, if you're a billionaire you couldn't buy it."
Grant said he has been coming to the Oak Orchard "for years and years."
"It's a good river," he said. "It gets a good run of fish."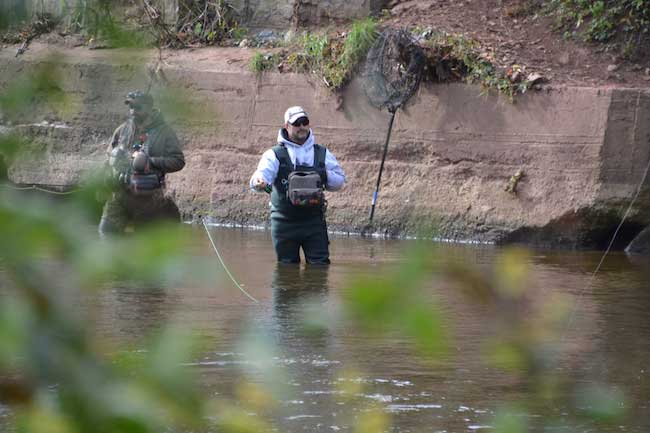 The spot near the Waterport Dam is a popular one for anglers.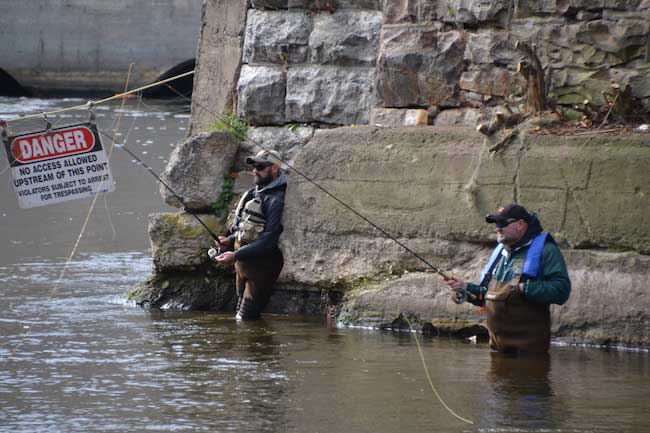 These two fishermen are shown near the dam on Friday morning. Anglers said more fishermen would show up later in Friday and over the weekend.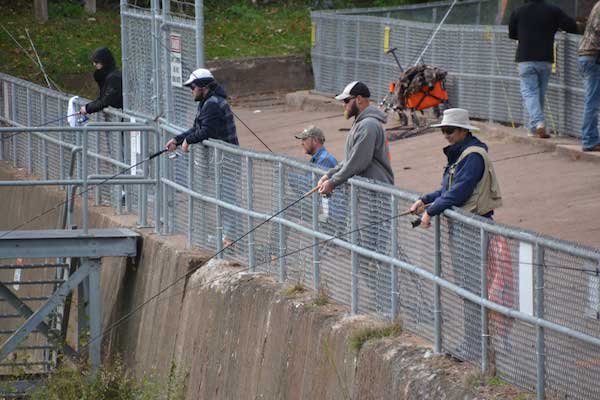 Anglers fish close to the Waterport Dam.