First place finishers at Mr. Ed's were very fast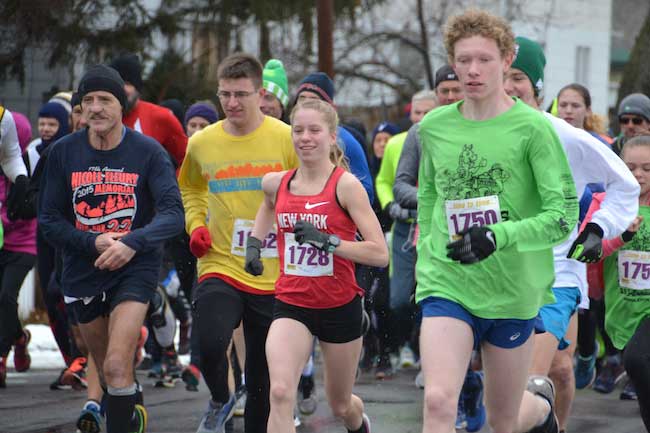 Photos by Tom Rivers
MIDDLEPORT – The first place runners at the Mr. Ed's Super Bowl Warm-Up on Sunday didn't let cool temperatures or mud on the towpath slow them down. Sydney Nowicki, a freshman at Lockport, is shown at the start of the race. She was the first female to reach the finish line, completing the 5-kilometer course in 18:33.
Not only was that the fastest time for a female, but it was good for fifth overall out of nearly 400 participants.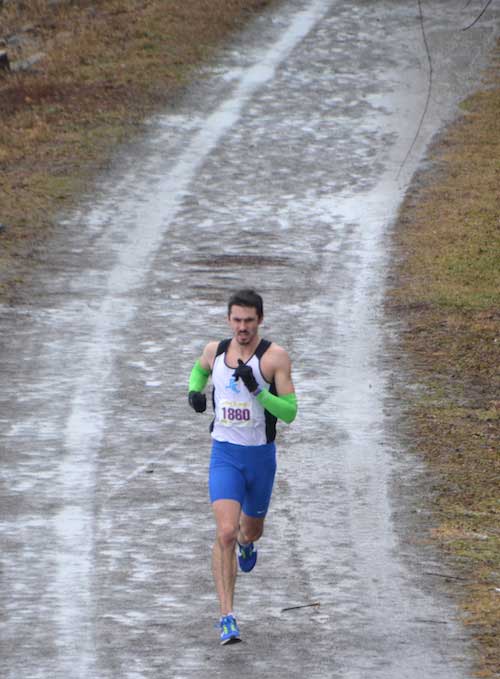 Tyler Scheving of Middleport won his hometown race in a time of 17:15, which was a 5:34-pace. Scheving, 23, ran cross country in high school for Barker and then in college for the University of Buffalo.
To see the full results from the race, click here.