First fog, then wind today in Orleans County
Severe thunderstorm warning also in effect this morning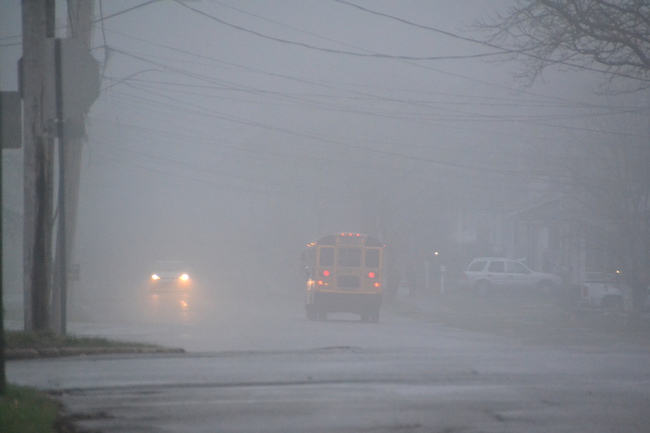 Photos by Tom Rivers
A school bus and car travel on West State Street this morning in Albion. It is foggy to start the day in Orleans County.
Then it will get windy. There is a high wind watch in effect from 8 a.m. to 4 p.m. Southwest winds 25 to 40 miles per hour with gusts up to 60 mph are expected.
"Damaging winds will blow down trees and power lines," the National Weather Service in Buffalo said. "Widespread power outages are expected. Travel will be difficult, especially for high profile vehicles."
UPDATE: A severe thunderstorm warning also has been issued for much of Orleans, Genesee and western Monroe counties until 8:45 this morning.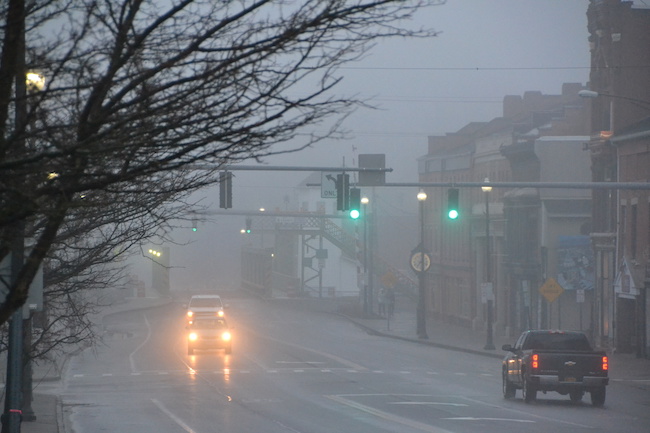 The traffic moves along Main Street in Albion this morning during foggy conditions.