Another crowd-pleasing fireworks show at Lyndonville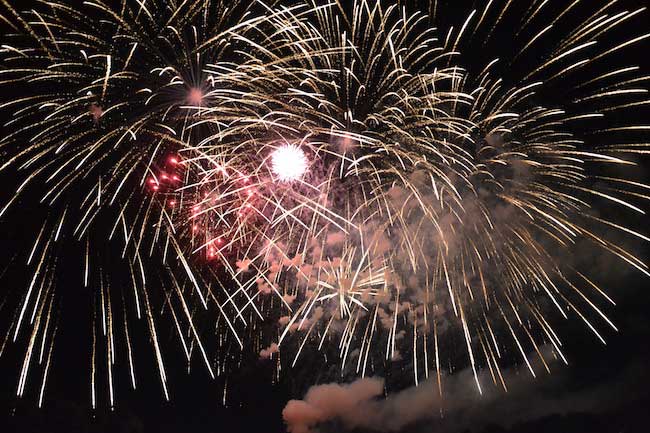 Photos by Tom Rivers
LYNDONVILLE – It was another spectacular fireworks show to cap the Fourth of July celebration at Lyndonville last night.
Young Explosives was cheered by the crowd on the school lawn many times during a nearly 40-minute show that ended with a crowd-pleasing finale that lit up the sky.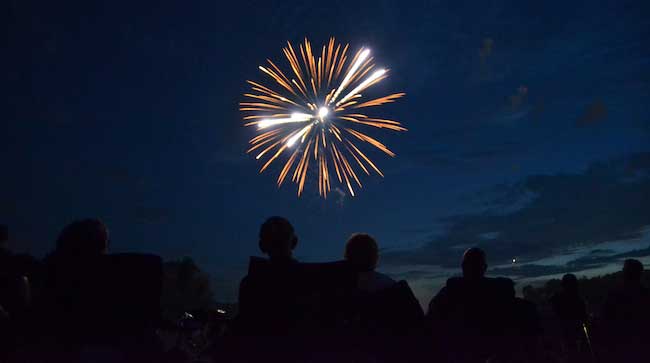 A big crowd of people brought blankets and lawn chairs to watch the show behind the school on the athletic fields.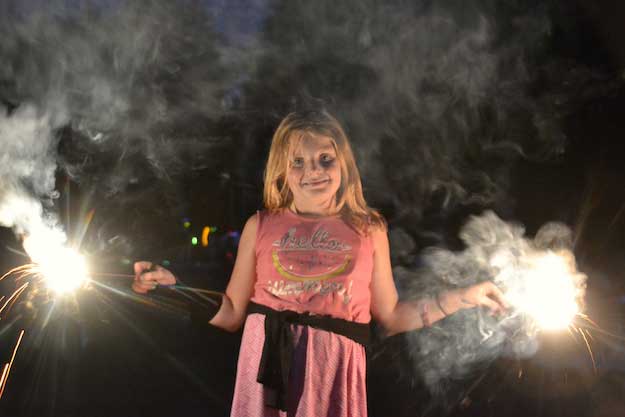 Before the fireworks, Aniyahe Schurr, 8, of Lockport had fun with sparklers.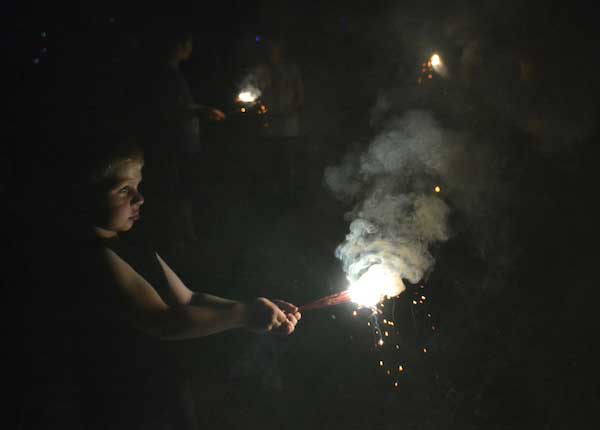 David Davey Jr., 5, of Lockport joined his sister Aniyahe with some sparkler fun. Their mother said the Lyndonville fireworks are worth the drive from Lockport.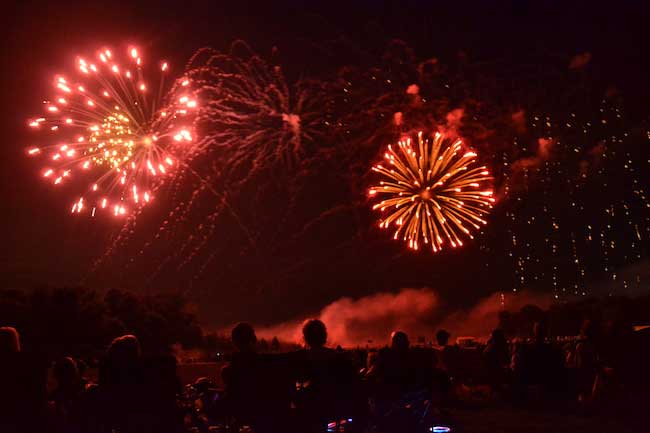 The fireworks show is one of the largest in Western New York. Last it was only topped by the fireworks displays in the cities of Rochester and Tonawanda.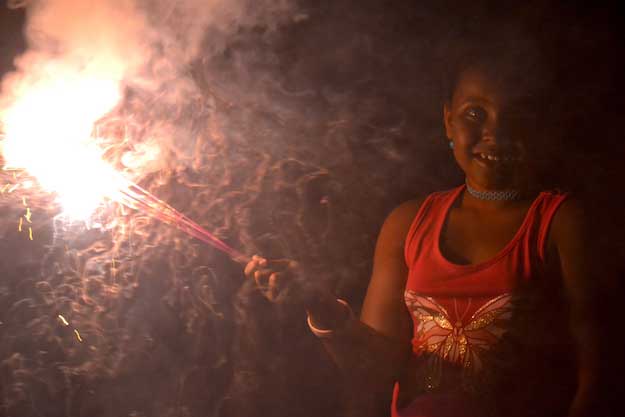 Skylyn Johnson, 7, of Lockport also had fun with sparklers before the big fireworks display.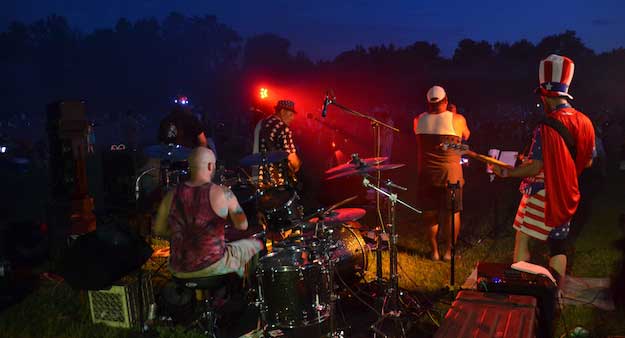 The Who Dats once again played before the fireworks. They normally perform in the school parking, but with a school construction project, they moved their performance site next to the softball field. The band includes Aaron Robinson on drums, lead singer Lonnie Froman, John Borello on guitar, Ed Hilfiker on guitar, and Marty Hobbs on guitar.