Fireworks give Barre Bicentennial a big bang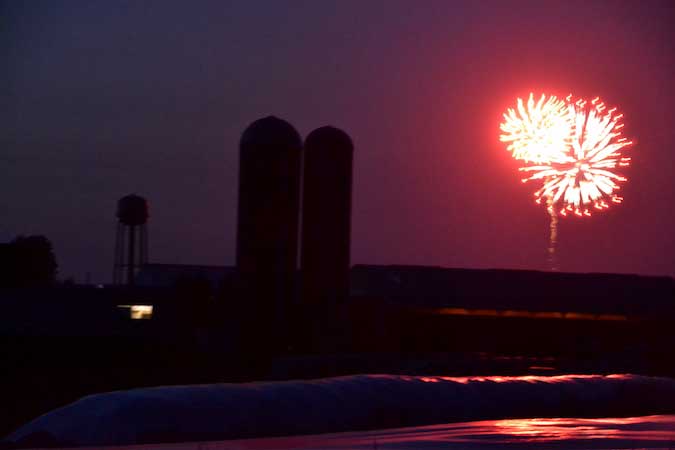 Photos by Tom Rivers
BARRE – Day 2 of the Barre Bicentennial celebration was capped with fireworks tonight. This photo shows the Van LieShout dairy farm on Route 98 near East Barre Road with the Barre water tower in the back.
The fireworks were set off near the Barre Town Park and that's where most people gathered to watch the display.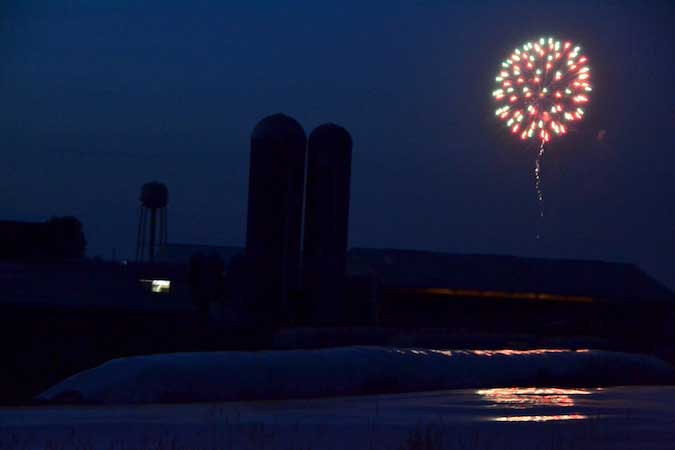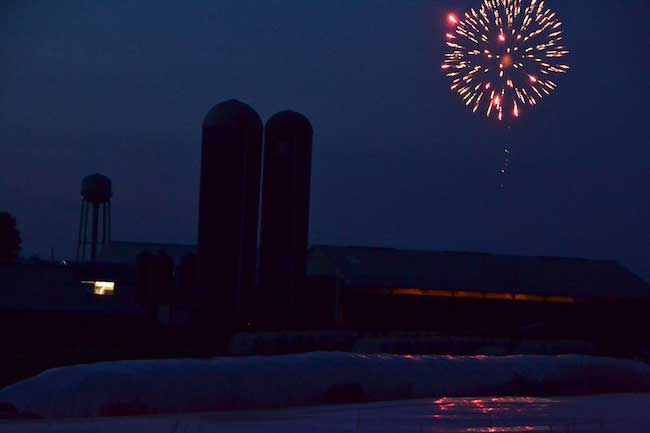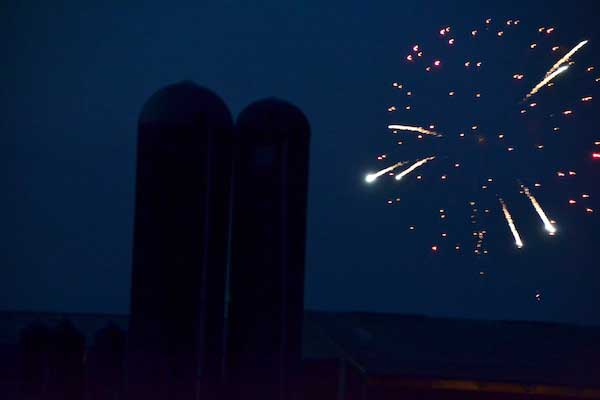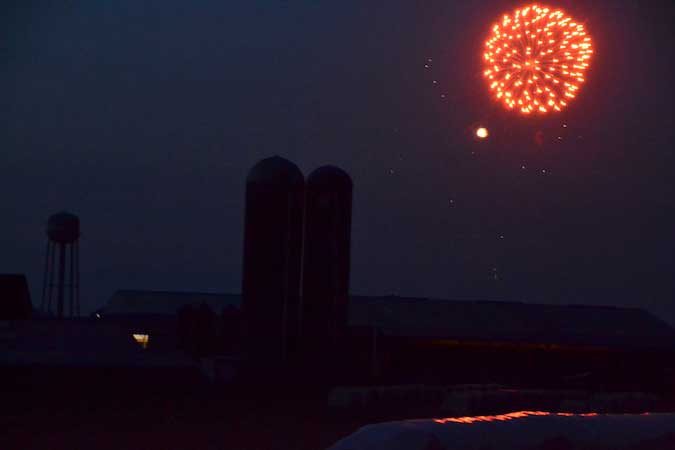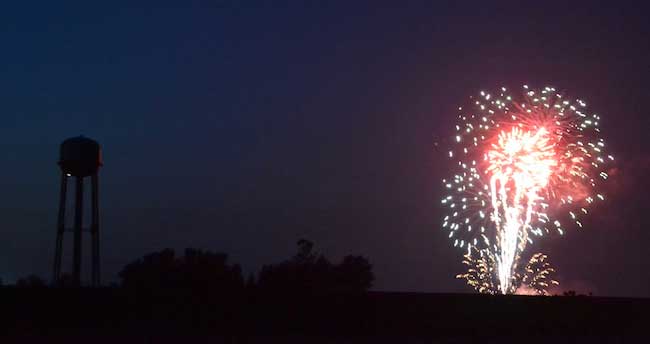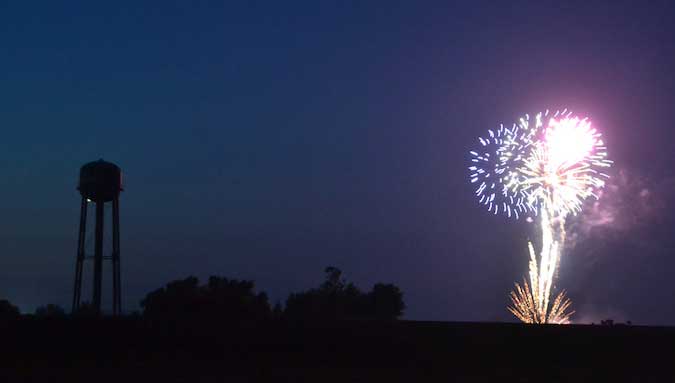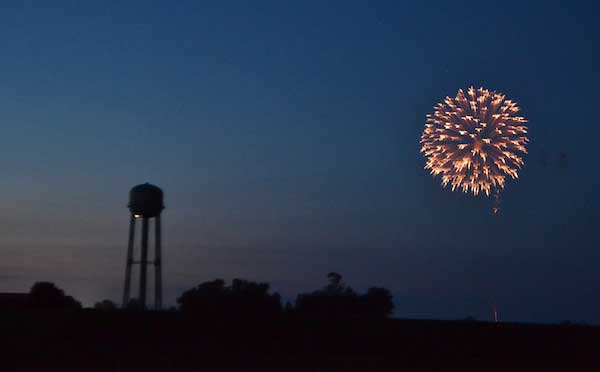 The Bicentennial celebration concludes Sunday with an 11 a.m. church service at Barre Town Park followed by a noon potluck lunch, where people are urged to bring dish to pass and a chair.