Fireworks cap off festive celebration in Lyndonville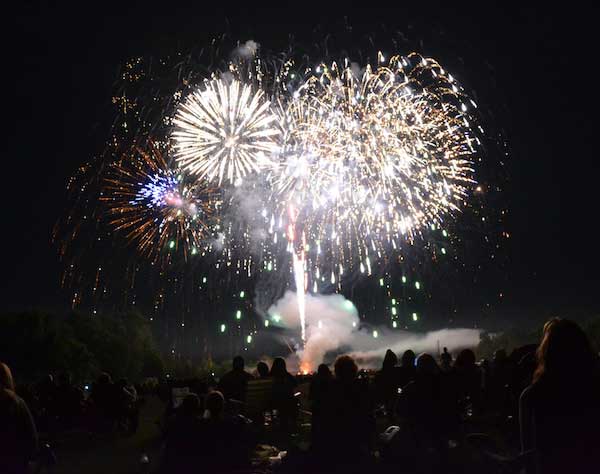 Photos by Tom Rivers
LYNDONVILLE – The village of Lyndonville was packed for the fireworks show behind the school on Tuesday night. Young Explosives put on a 40-minute show capped by an exciting finale with bursts of light and booming noises.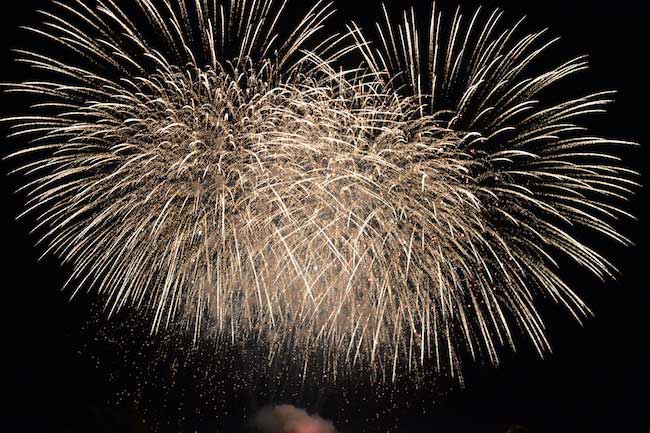 The Lyndonville Lions Club has put on the Fourth of July event for the past 43 years. The fireworks show is one of the biggest in Western New York.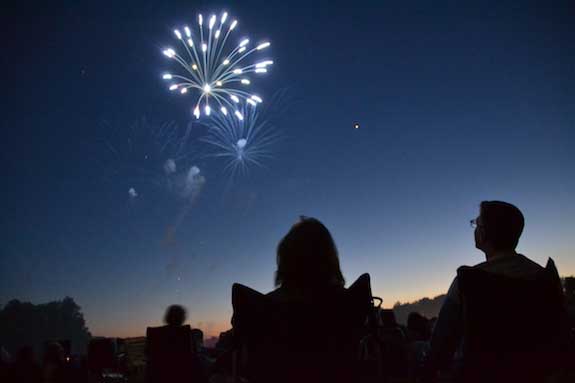 Many people brought lawn chairs and set up on the school softball and baseball fields to watch the spectacle in the sky.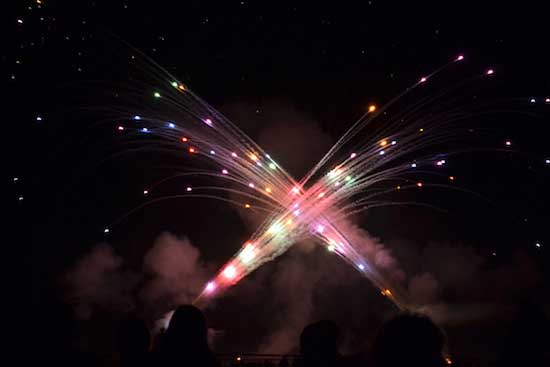 This display is part of the fireworks finale.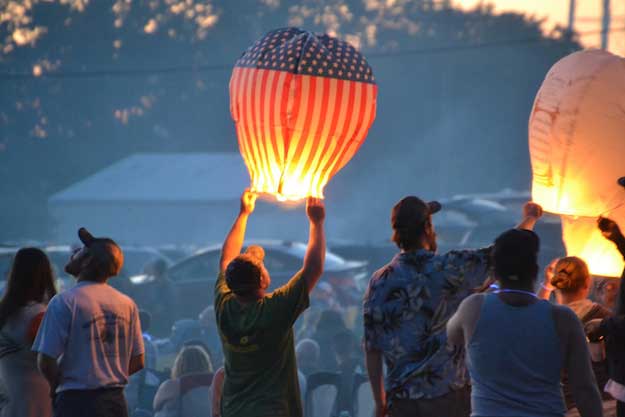 Shaun Kelly of Kent lights a Chinese lantern and prepares to let it fly just before the fireworks.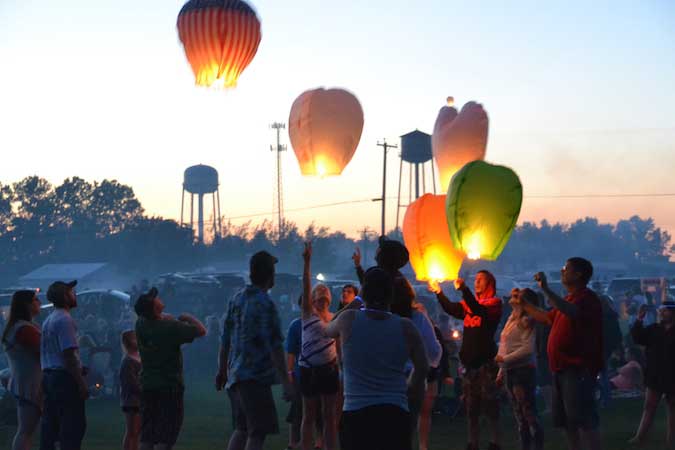 Shaun Kelly and other family members release five Chinese lanterns. The family does it in memory of Shaun's nephew, Trenton Nelson, who died at age 16 on June 2, 2015 after being fatally stabbed in Rochester.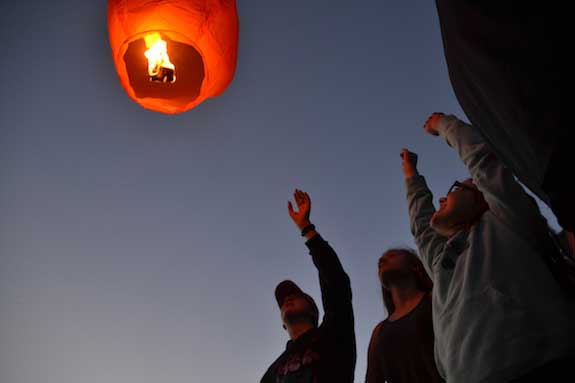 These three siblings from Barker let go of a Chinese lantern, which function as small hot air balloons. The group includes, from left: Brent Johnson, 13; Natalie Reglina, 15; and Neila Johnson, 9.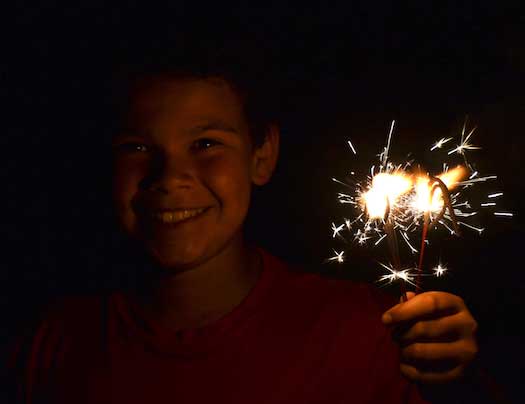 Julio Doval, 12, of Medina has fun with sparklers.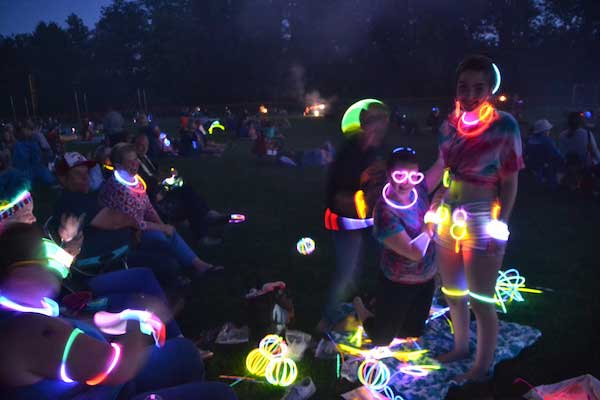 This group enjoys glow sticks and accessories. Most of these kids are the grandchildren of Jim and Debbie Schmitt of Lyndonville. The Schmitts have been coming to the Lyndonville Fourth of July festival for more than 40 years. They were musicians in the second annual festival, and enjoyed the community so much they moved to Lyndonville.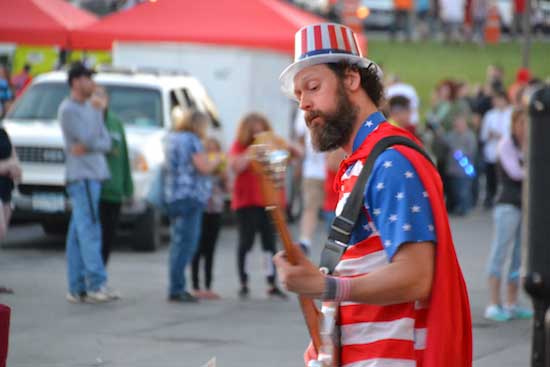 Marty Hobbs and the Who Dats performed in concert for three hours before the fireworks.