Fireworks cap a glorious Fourth in Lyndonville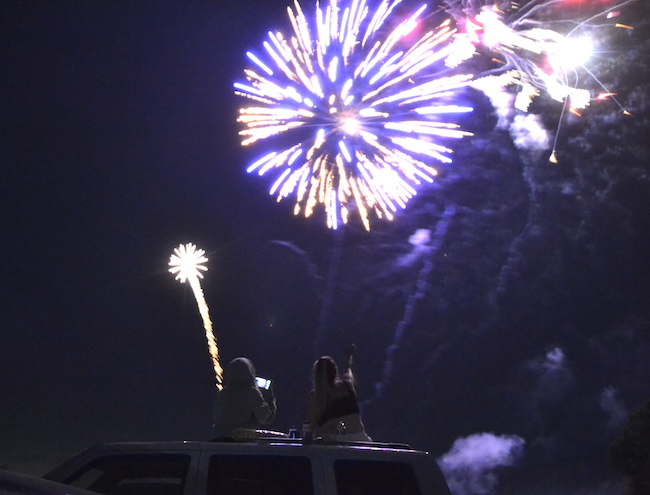 Photos by Tom Rivers
LYNDONVILLE – These two watch the fireworks from atop a vehicle during a 40-minute show at Lyndonville on Monday night.
The Lyndonville Lions Club hires Young Explosives for the show, and it is one of the biggest displays in Western New York.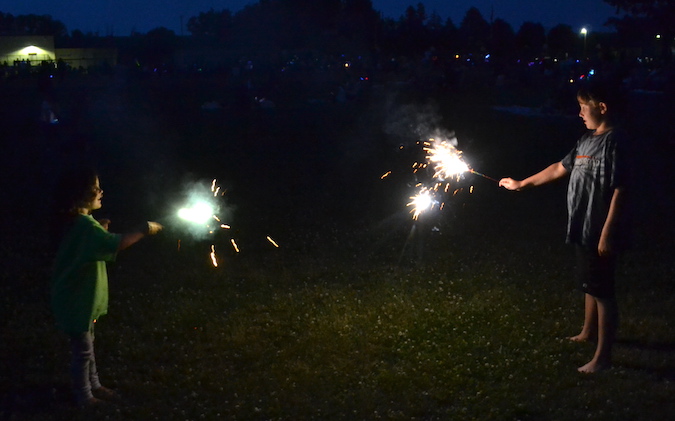 Before the fireworks, cousins Aubrey and Tyler Goetze of Lyndonville have fun with sparklers in the grass for the softball field next to where the fireworks were set off.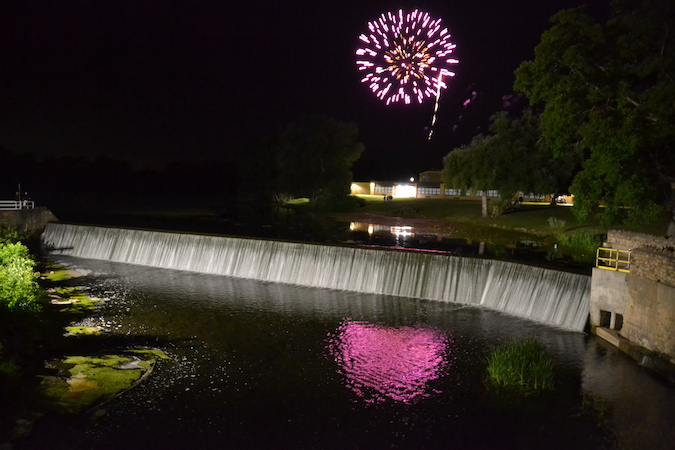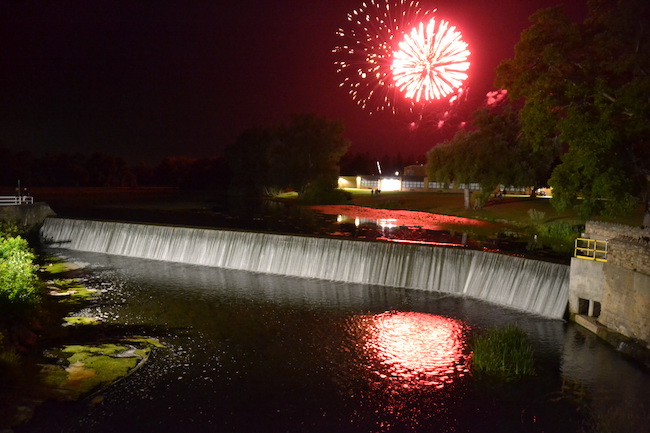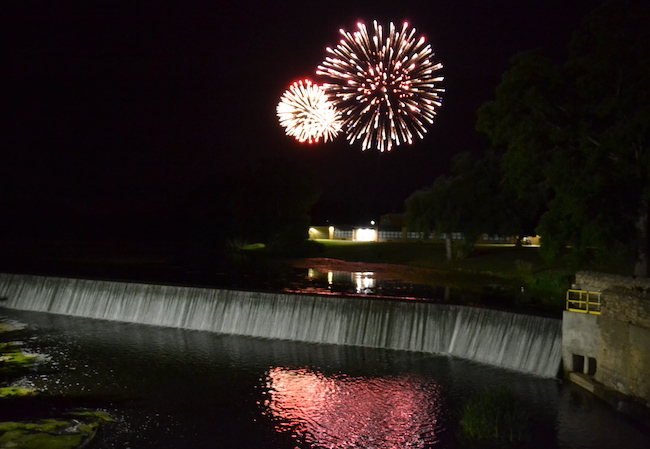 The fireworks are reflected in the water by the Johnson Creek dam with Lyndonville Central School in back.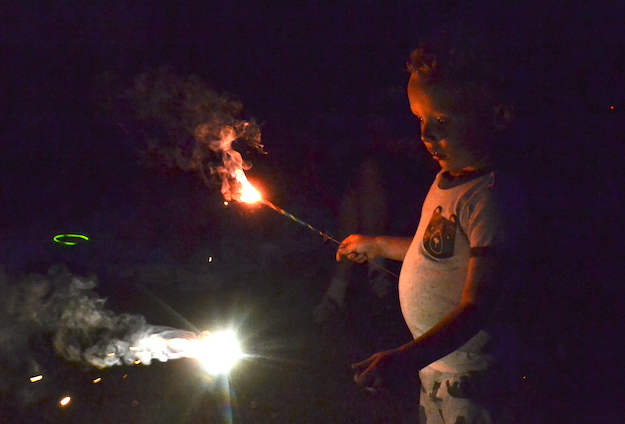 Liam Goetze, 2, of Lyndonville handles two sparklers after he enjoyed some S'mores with his family.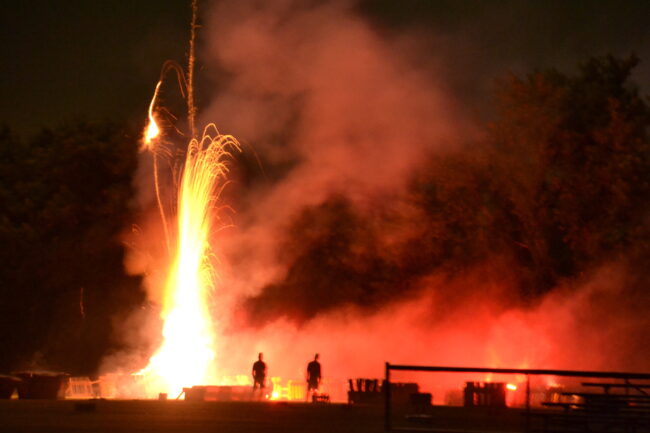 Fireworks are launched by the team from Young Explosives.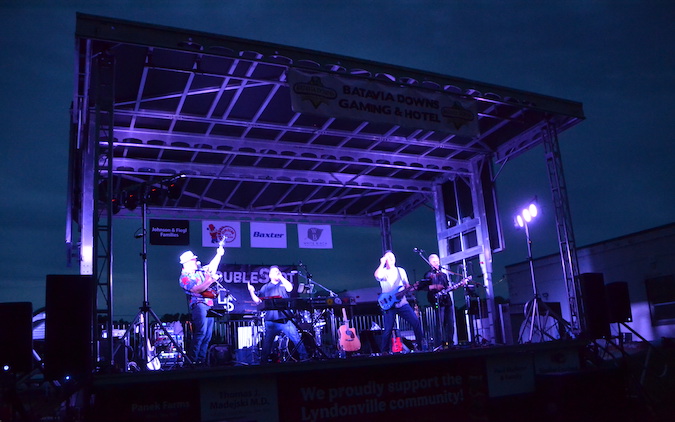 The band Double Shot from Buffalo performed an outdoor concert for 2 ½ hours. They closed the concert with "Highway to Hell" by AC/DC.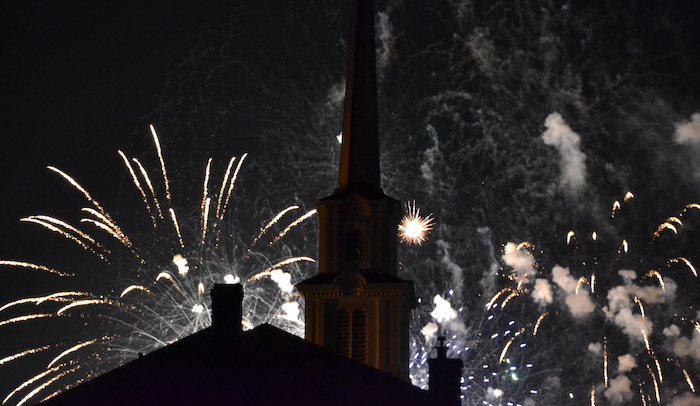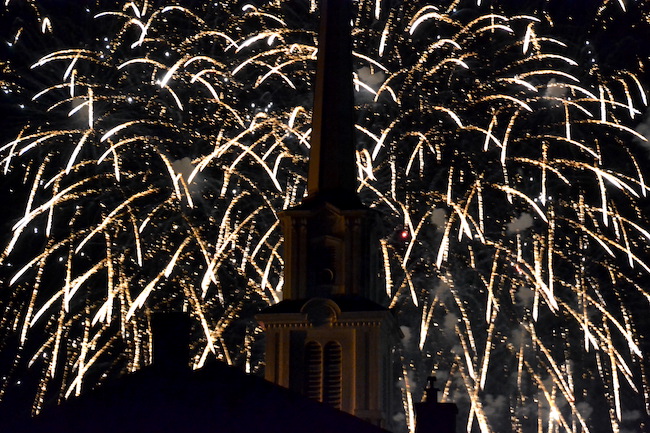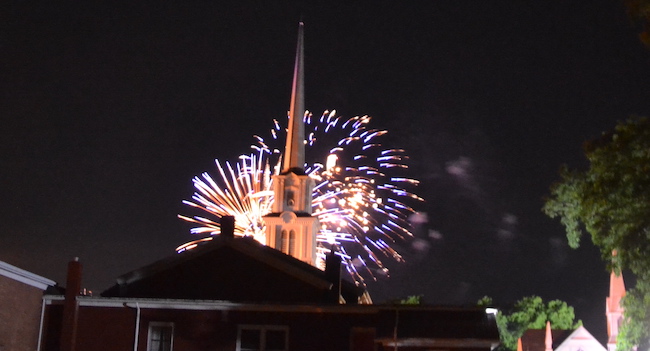 These photos near the end of the fireworks show include the steeple of the Lyndonville United Methodist Church in the foreground.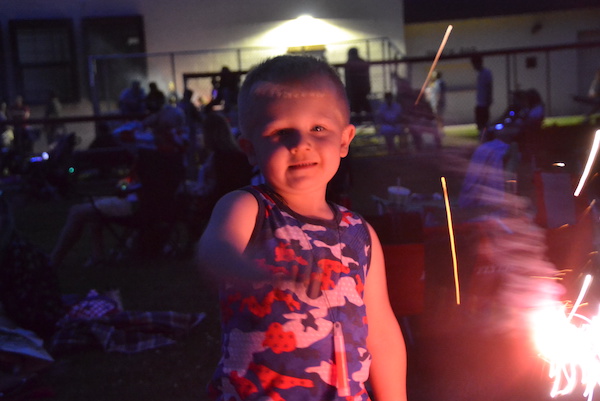 Jayden Wyant, 3, of Albion has fun with a sparkler.