Fireworks are Friday tradition at County Fair
Photos by Tom Rivers
KNOWLESVILLE – Bruce Landis is up in a lift with Adam Swan to take pictures of the fireworks on Friday night at the Orleans County 4-H Fair.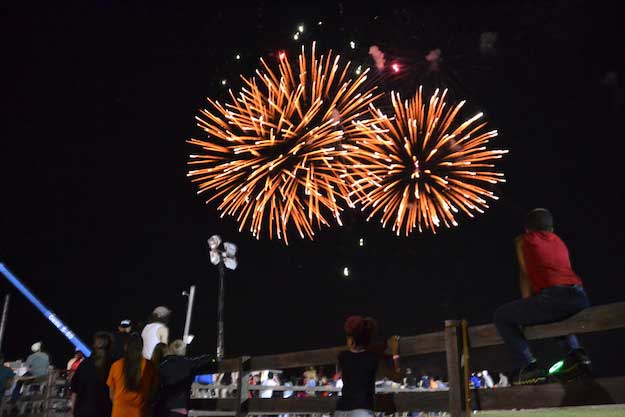 Many people watched from the fence at the horse arena. Young Explosives provided the fireworks at the fair.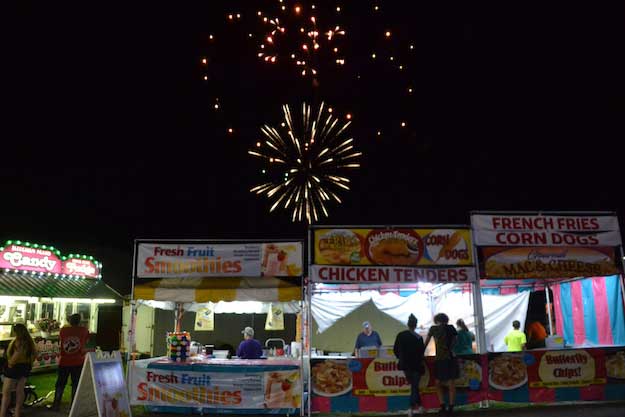 Fair-goers get concessions while there were bursts and booms in the sky.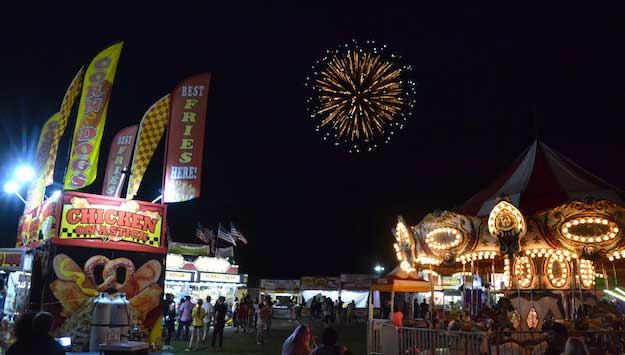 The amusement rides were a popular gathering place to watch the fireworks.
Two people get a nice view of the fireworks from the Ferris wheel.