Fireworks are big exclamation point on the Fourth in Lyndonville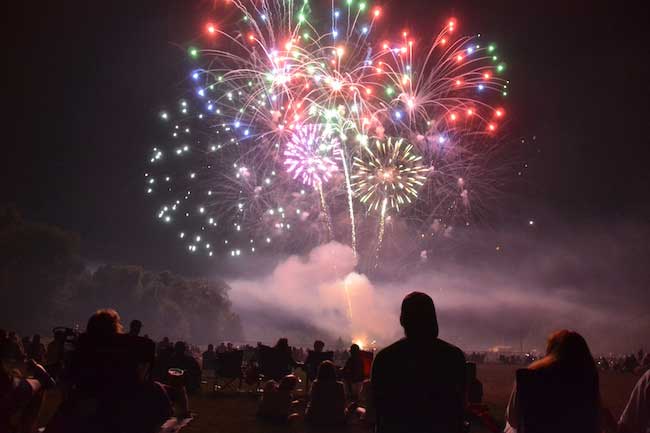 Photos by Tom Rivers
LYNDONVILLE – It was another spectacular fireworks show at Lyndonville to cap the Fourth of July celebration. The show by Young Explosives lit up the sky and unleashed many loud booms.
The Lyndonville show at about 40 minutes is considered one of the biggest in Western New York. The Lyndonville Lions Club, led by member Wes Bradley, raises money throughout the year for the big show.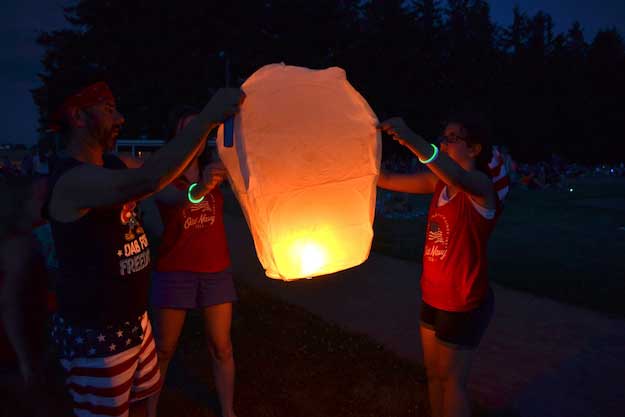 Michael DiGivoanni of Syracuse and his daughters, Marra and Madelena, get a Chinese lantern ready for takeoff. The family is from Syracuse and camps in Waterport during the Fourth of July holiday.
DiGivoanni said he has been bringing his family to the Lyndoville fireworks for about seven years.
"This is easily the best live fireworks show I've ever seen," he said.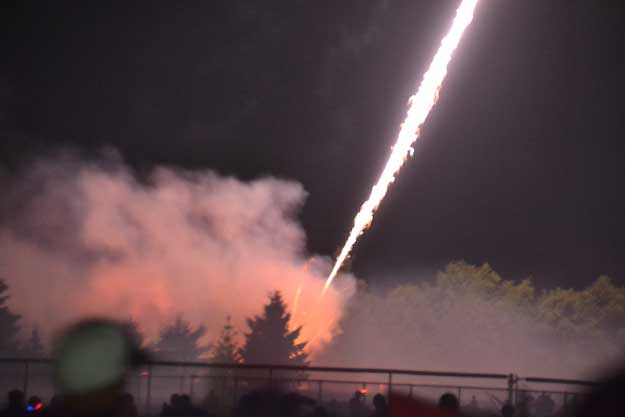 Fireworks were sent in several directions from a spot just past the Lyndonville ballfields.
Many people brought lawn chairs and set up on the school softball and baseball fields to watch the spectacle.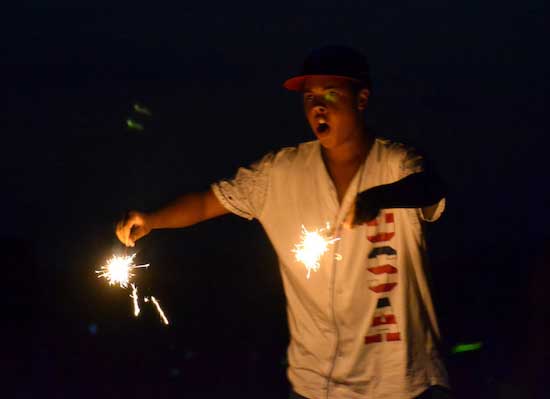 Alex Doval, 14, of Medina enjoyed playing with sparklers before the fireworks show.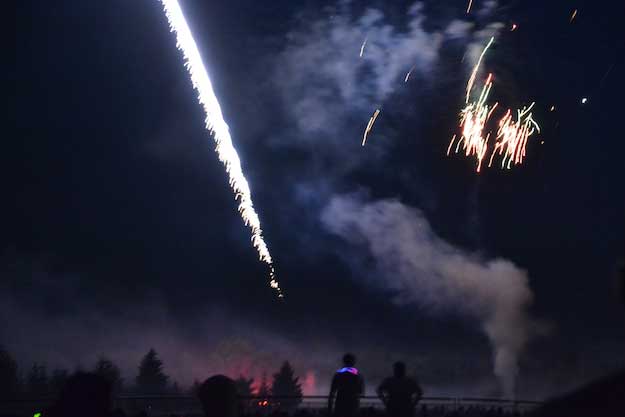 The fireworks draw several thousand people to Lyndonville. This was the 44th annual Independence Day celebration in Lyndonville put on by the Lions Club.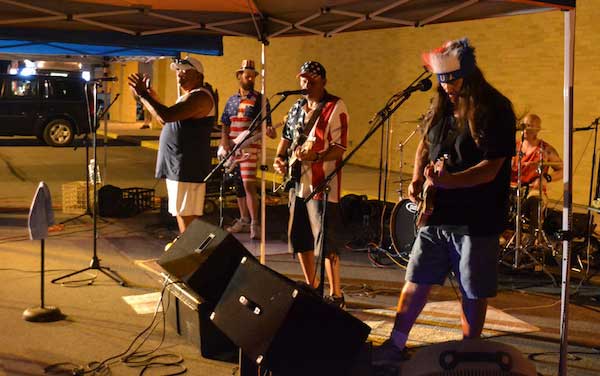 The Who Dats performed for three hours before the fireworks show. The band includes Ed Hilfiker on guitar, John Borello on guitar, Marty Hobbs on bass, lead singer Lonnie Froman and drummer Aaron Robinson.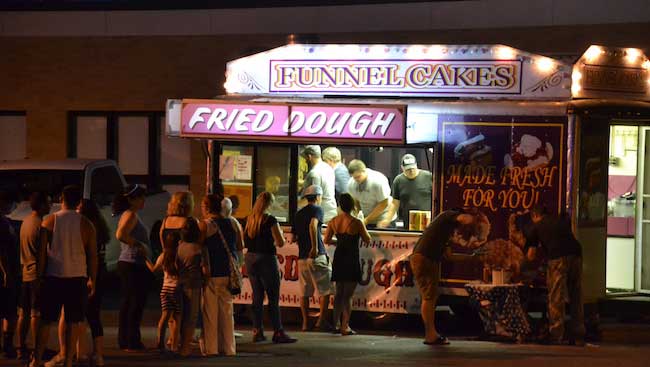 There were long lines for the concessions,