Firefighters try to find source of smoke at Shay's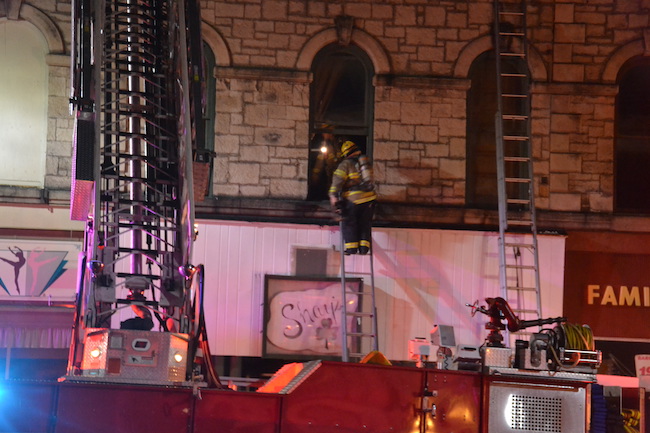 Photos by Tom Rivers
ALBION – Firefighters have been out late tonight trying to identify the source of smoke inside The Shamrock (Shay's) at 56 North Main St.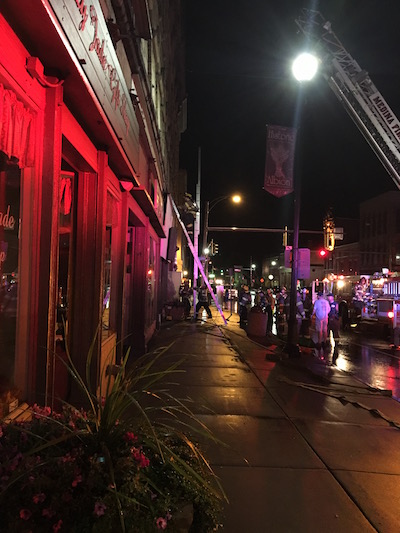 Smoke was filling the bar area of Shay's at about 10:15 p.m. Firefighters looked through the first through third floors, and the roof to try to find the cause.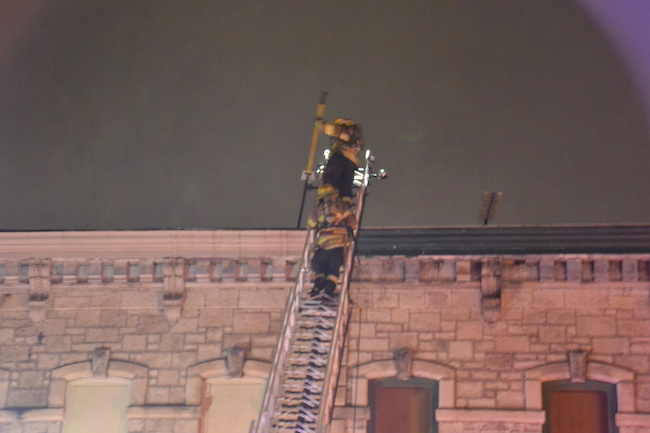 There was no clear cause at 11:15 p.m. while firefighters were still looking through the historic building. Albion, Barre and Medina firefighters all responded to the scene, as well as Albion police officers.