Firefighters take care of chimney fire on Ridge Road in Gaines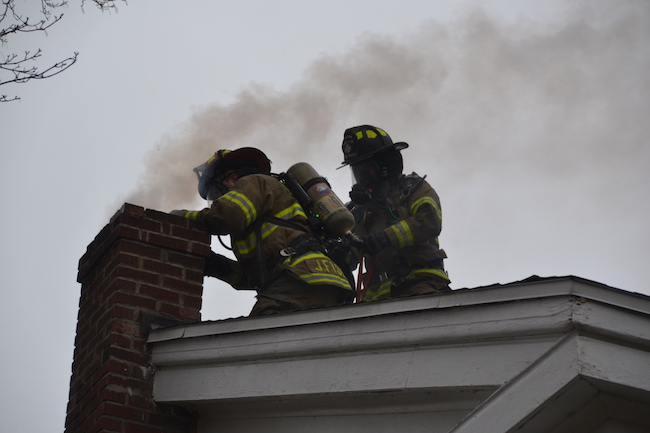 Photos by Tom Rivers
GAINES – Carlton firefighters James Fisher, left, and Ryan Woolston are on a roof responding to a chimney fire at a Ridge Road house.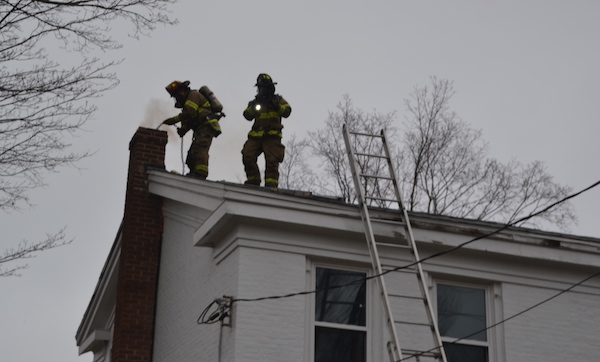 Fisher lowered a chain that knocked loose the hot materials that were clogging the chimney. Woolston is standing on a ladder that is laying down on the roof to help the firefighters keep their footing on the slick roof.
A motorist passing by called 911 when dark smoke was seen coming out of the chimney. The residents inside didn't realize there was a fire inside the chimney.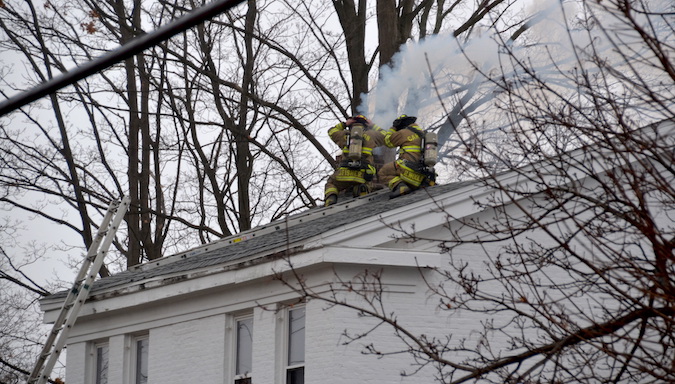 Firefighters were dispatched to the house at 1:38 p.m. Albion and Carlton firefighters both responded.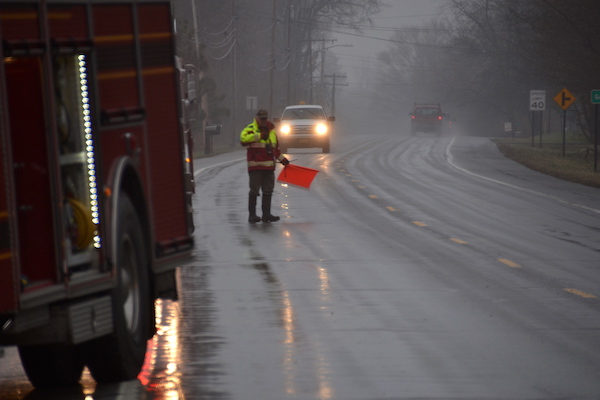 A Carlton firefighter directs traffic at the scene. There was some fog out early this afternoon.