Firefighters spend week teaching prevention to elementary students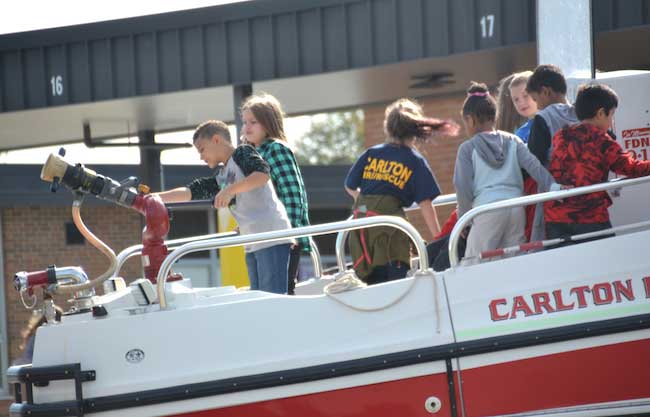 Photos by Tom Rivers
ALBION – Students at the Ronald L. Sodoma Elementary School in Albion check out the rescue boat for the Carlton Volunteer Fire Company today as part of Fire Prevention Week. Carlton, Barre and Albion firefighters ran several stations for elementary students, teaching fire safety and prevention for students from prekindergarten to grade 5.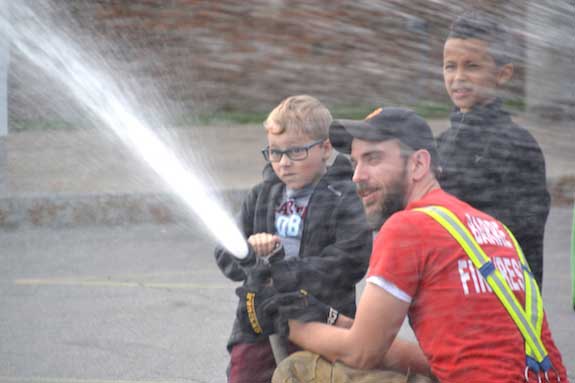 Garrison Foote, a first grader, aims the hose at a target with help from Barre firefighter Andrew Faskel.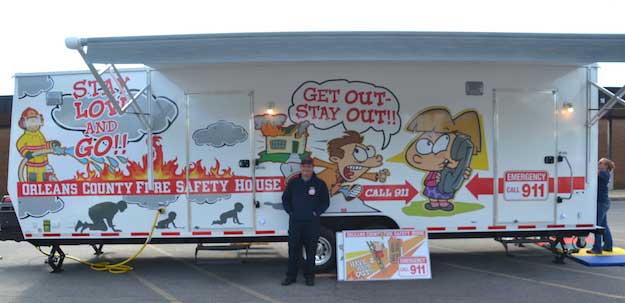 Albion firefighter Greg Marston waits for students at the new fire safety trailer that is available for all 12 fire departments in the county to teach fire prevention and also a fire escape plan. The trailer has been at a different school each day in Orleans County from Tuesday through today. It will be at Medina on Monday.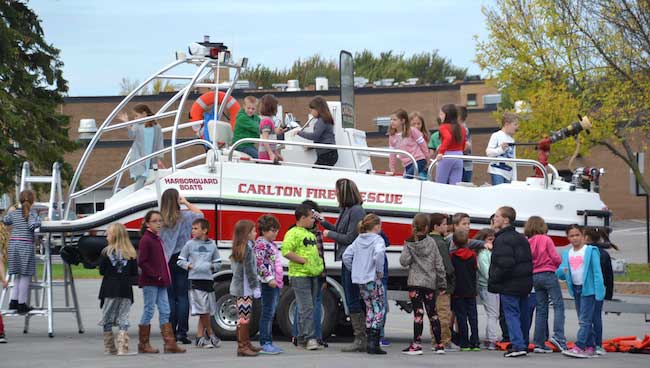 Elementary students had fun exploring the Carlton rescue boat.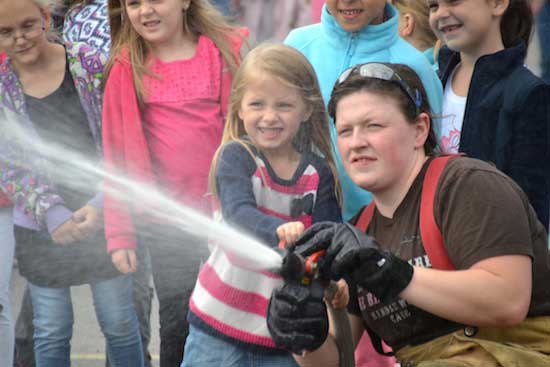 Jaiden Livingston sprays water with help from Barre firefighter Brianna Caldwell.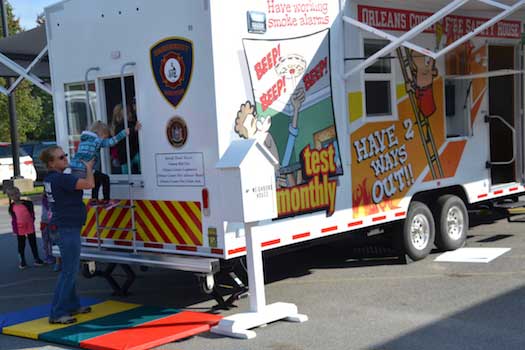 Albion firefighter Marsha Cook assists a student using a ladder at a fire prevention trailer. The trailer allows students to practice a fire escape.
The Albion Fire Department has a new contest this year to emphasis fire prevention. One student from each grade will be picked (from PreK through grade 5) to ride to school in a fire truck. One student will be picked from each grade who created the best poster or display about fire prevention.