Firefighters respond to garage fire in Murray on Brockville Road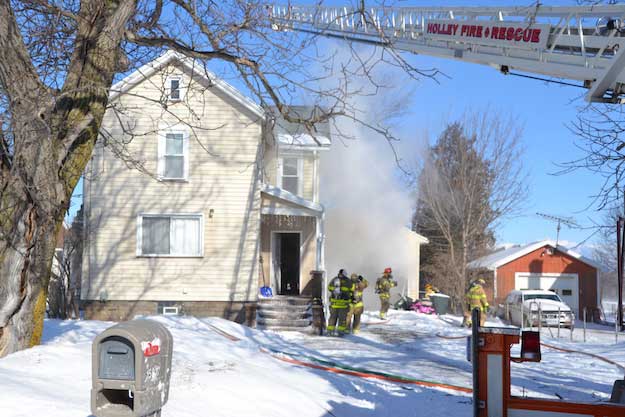 Photos by Tom Rivers
MURRAY – Firefighters from several departments are on the scene of a garage fire at 15833 Brockville Rd., which is off Fancher Road in the Town of Murray.
Firefighters were dispatched to the scene at 10:40 a.m.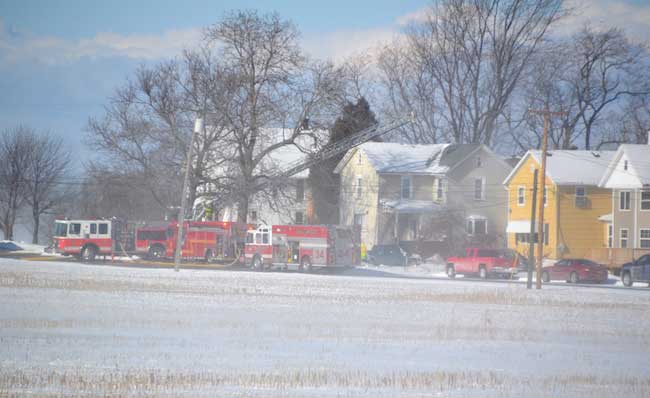 Firefighters from Albion, Clarendon, Fancher-Hulberton-Murray, Holley and Kendall fire departments are at the scene, as well as the Orleans County Sheriff's Office and Orleans County Emergency Management Office.
The current temperature is 7 degrees and there is blowing snow.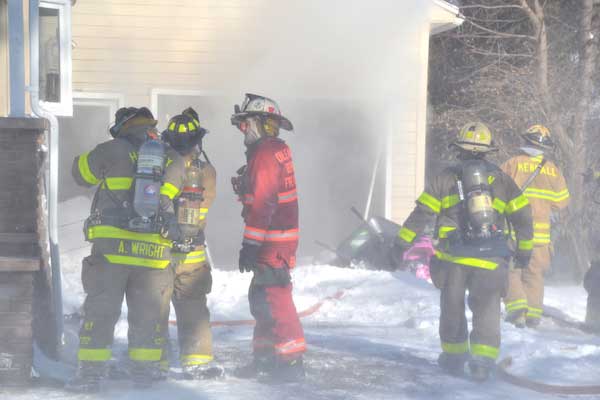 Jerry Bentley (in red), deputy fire coordinator for the county, joins firefighters at the scene.
No other information is available.