Firefighters rescue dog in icy water at quarry by canal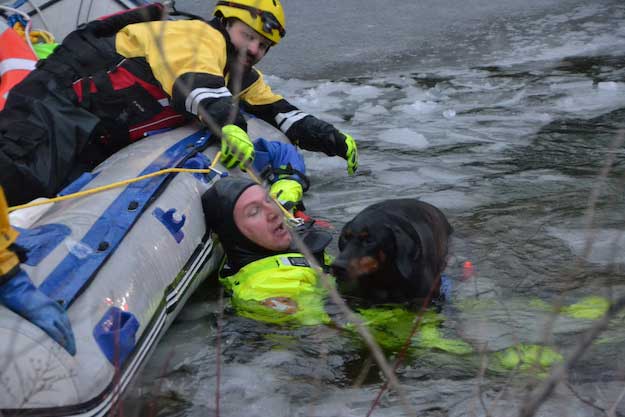 Photos by Tom Rivers
MURRAY – Justin Niederhofer, a Carlton firefighter, holds a dog named Lily that fell down an embankment by the Erie Canal and was stranded in a quarry.
Firefighters were dispatched to the scene along Canal Road at about 4 p.m. Jules Hoepting of Albion was out for a walk with her dog by the canal. The dog walked too close to a steep embankment and fell. Lily was by a ledge in the quarry in the icy water.
Jules Hoepting needed to be helped up the embankment by firefighters from Holley and Clarendon.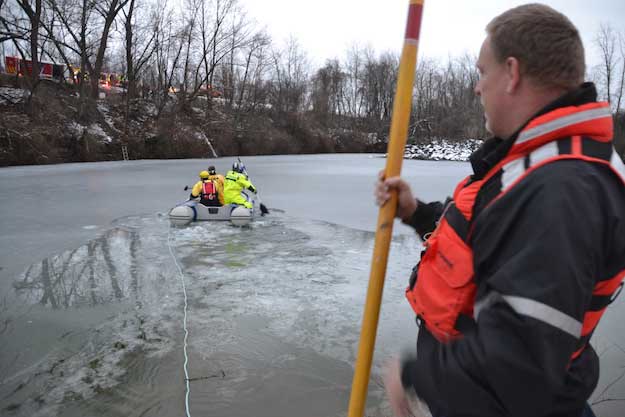 Ray Keffer of the Fancher-Hulberton-Murray Fire Company is on shore while three firefighters head out into the icy water to go after the dog.
The firefighters include Joe Morlino of FHM, and brothers Andrew and Justin Niederhofer of Carlton. They are in a rescue boat owned by the FHM Fire Company.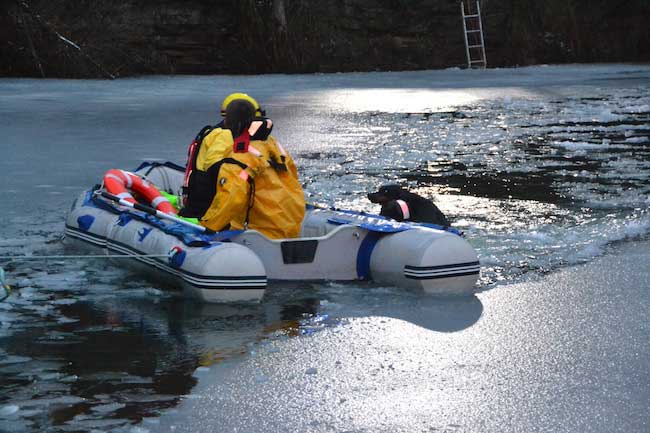 The dog was located and corralled at about 4:40 p.m. Justin Niederhofer is in the water holding the dog, while the boat is pulled ashore.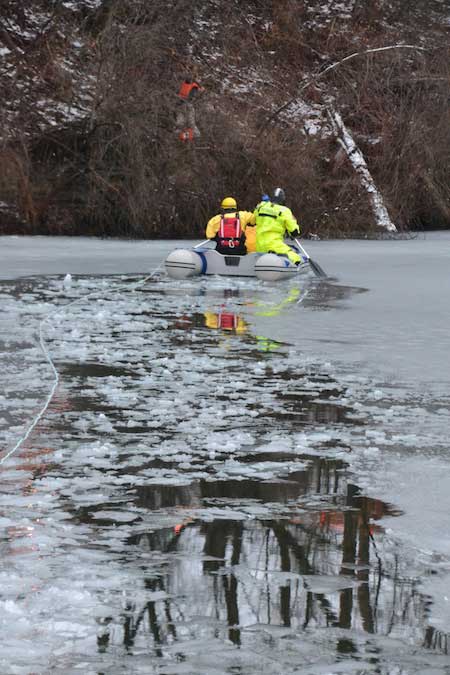 Firefighters had to break through ice and paddle the boat across the quarry to get to the dog. Justin Niederhofer, right, is wearing an ice suit and the two other firefighters have on cold water rescue suits.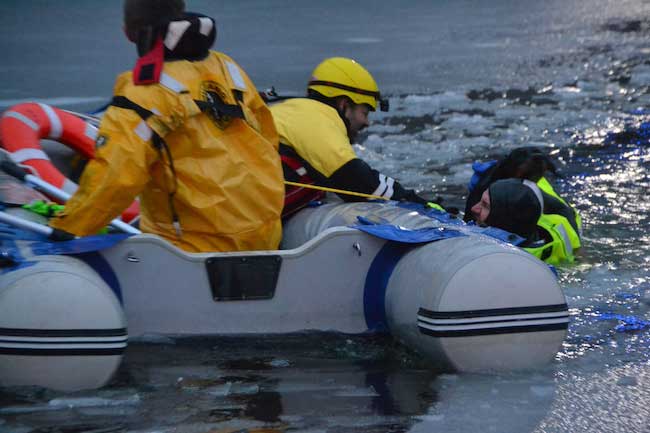 Joe Morlino, center, helps Justin Niederhofer bring the dog closer to the shore.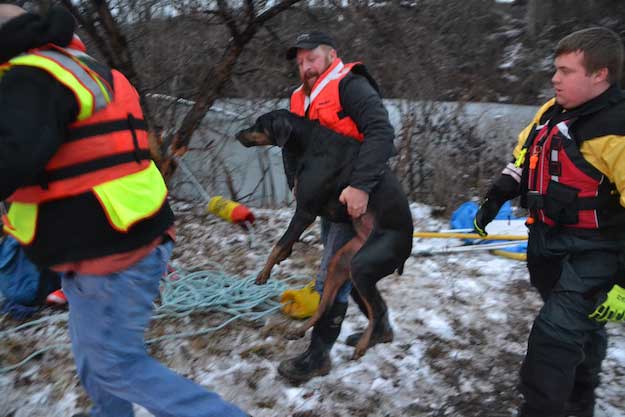 Matt Hughson of the Carlton Fire Company carries the dog to a rescue vehicle where it could be warmed up.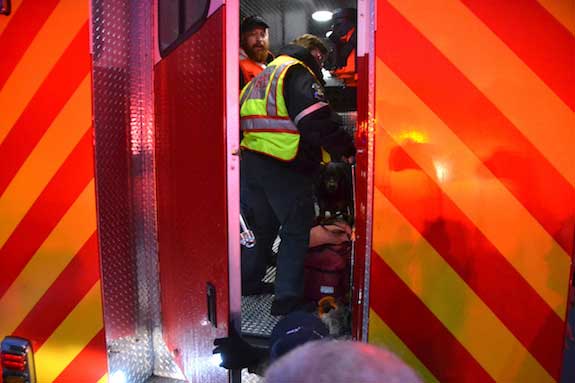 Firefighters said the dog was doing well and was going to be checked by a veterinarian.
Jules Hoepting posted on the Orleans Hub Facebook page, thanking the firefighters and a man on a bike, Chad Beach, who called 911. Jules said Lily is doing well, and the dog promptly ate a bowl of dog food and then took a nap when it got home.