Fire put out on Bates Road in Ridgeway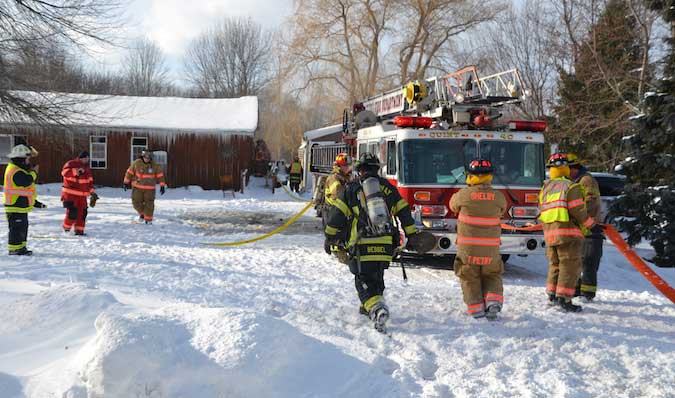 Photos by Tom Rivers
RIDGEWAY – Firefighters kept a wood stove fire from spreading in a house at 3402 Bates Rd.
Firefighters were dispatched at 1:17 p.m. to the Bates Road location for a house fire. Medina, Ridgeway and Shelby firefighters all responded in the bitter cold and contained the fire.
A fire investigator from the county was expected on the scene soon to determine the cause.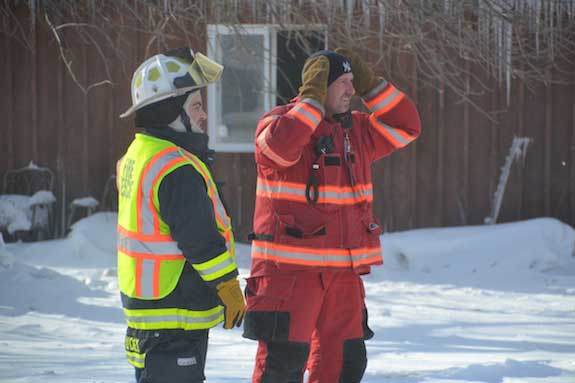 Rick Tuohey (left), the officer in charge for the Ridgeway Volunteer Fire Company, and Dale Banker, emergency management director for the county, discuss the situation outside the house. Besides the cold, firefighters contended with blowing wind.