Firefighters put out small fire at East Bank Street store in Albion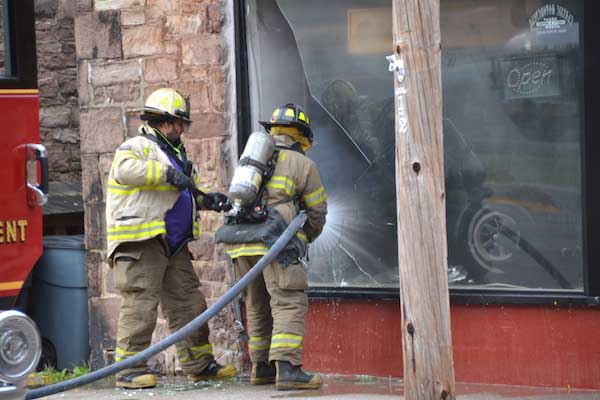 Photos by Tom Rivers
ALBION – Albion firefighters Rob Connor, left, and Charlie Monacelli break through a window at 121 East Bank St. to put out a fire at Classic Motorcycle.
A motorcycle seat was on fire in the corner of the building, and the site was filling with smoke. Firefighters were dispatched to the scene at 3:33 p.m.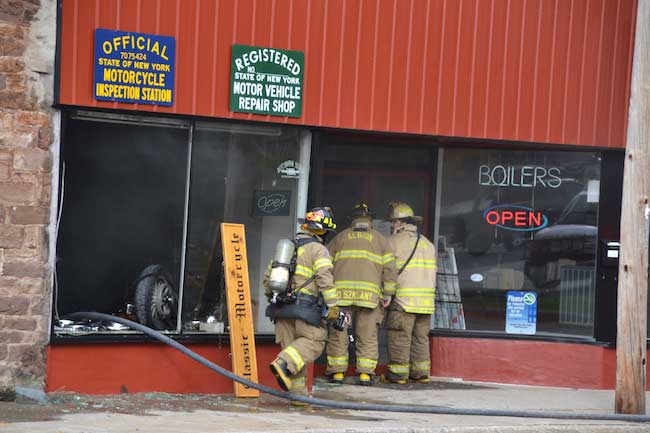 Frontier Heating & Air Conditioning Service is on the other side of the building, which just recently received significant upgrades to the exterior of the site.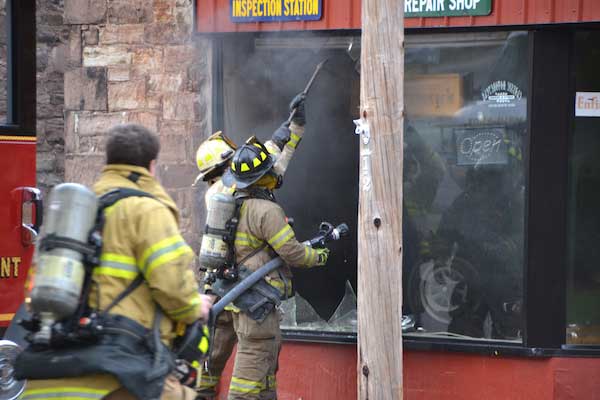 Conner said fire investigators will try to determine the cause of the fire, which may have started in a wall of the building.