Firefighters put out Holley chimney fire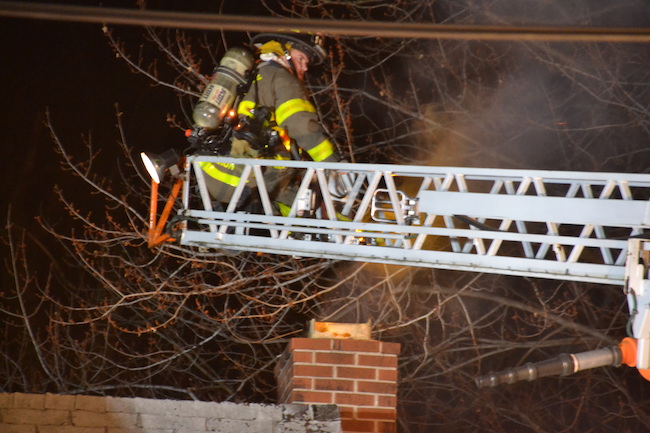 Photos by Tom Rivers
HOLLEY – Justin McMillon, a Holley firefighter, works to put out a chimney fire this evening at 24 Ray St., the home of John Bartlett.
Firefighters from Holley and Fancher-Hulberton-Murray responded to the chimney fire. They used a dry-chem bag to smother the fire, and then used a chain to clear chimney.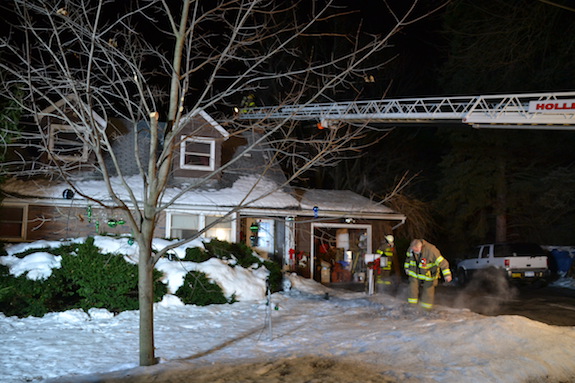 Firefighters were dispatched to the scene at 5:21 p.m. No one was injured and the house was ventilated from smoke.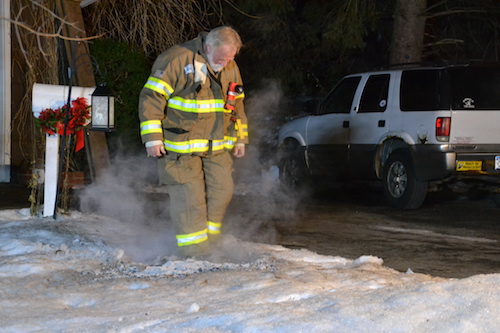 Holley firefighter Fran Gaylord extinguishes hot embers in the snow.