Firefighters put out fire in soybean field in Barre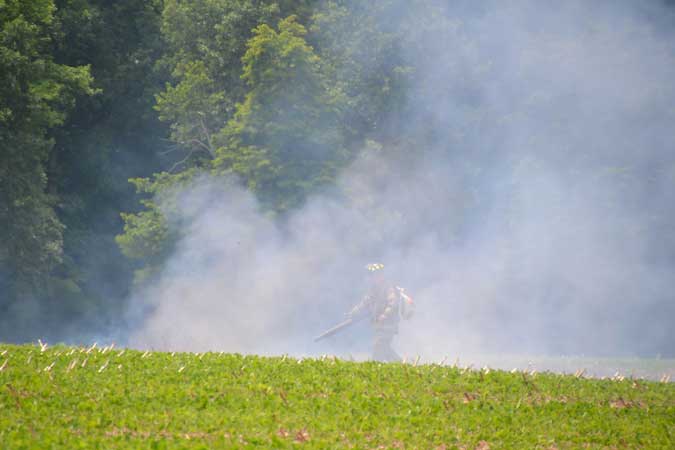 Photos by Tom Rivers
BARRE – Albion firefighters Charlie Monacelli uses a leaf blower to push back a fire to try to keep it from spreading in a soybean field on Long Bridge Road this afternoon. Monacelli was trying hold back the fire until trucks arrived with water.
Firefighters were called to the field owned by Hugh Dudley at 12:55 p.m. today. A neighbor had a small brush fire this morning near a creek by the field. The neighbor thought it was extinguished but the fire about three hours later spread to the soybean field. Barre Fire Chief James Neal said about 1 ½ acres of soybeans were damaged by the fire. Neal said there is a chance some of the plants could bounce back later this growing season.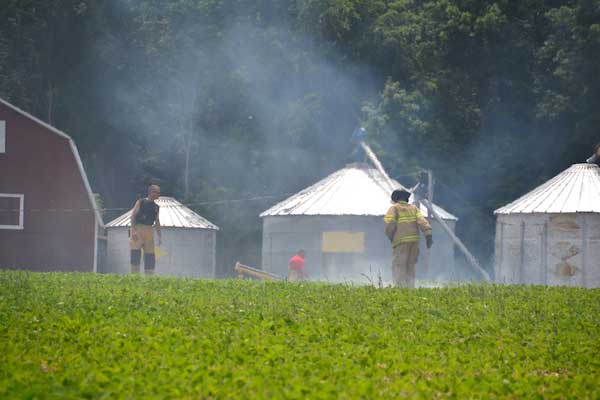 Albion and Barre firefighters, including Jerry Bentley at left, stamp out some of the fire.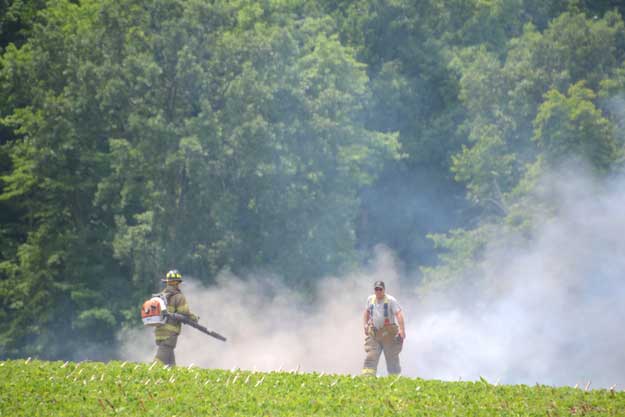 Charlie Monacelli of Albion, left, and James Neal, the Barre fire chief, are in the field on fire.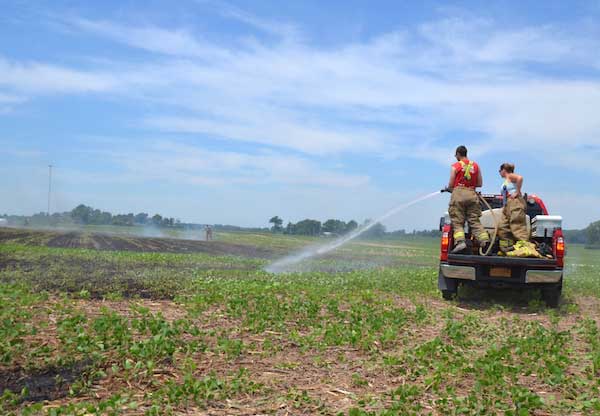 Barre firefighters Brian Bentley and Amanda Dixon hose down the perimeter of the field.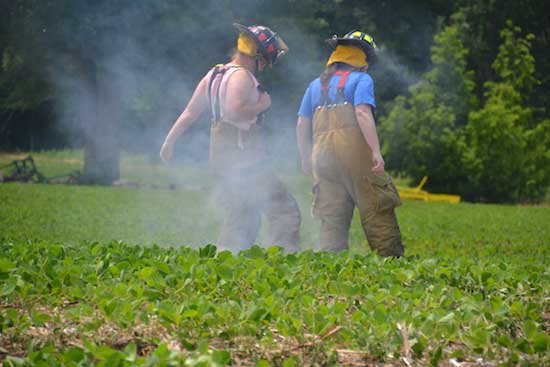 Barre firefighters Kara Bentley, left, and Brianna Caldwell try to smother some of the hot spots in the field.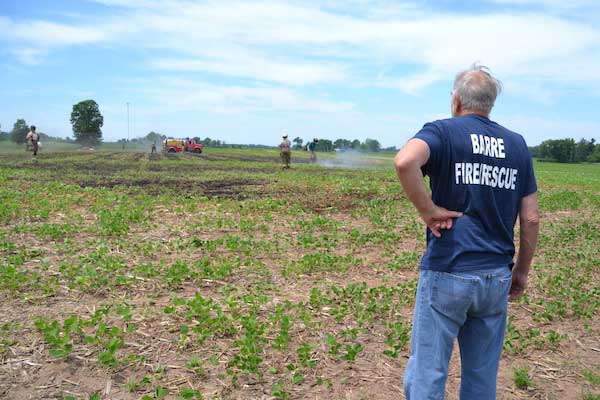 Doug Bentley, a long-time Barre firefighter, spent part of his Father's Day watching his son Jerry and grandchildren, Kara and Brian Bentley, work to put out the fire while temperatures were in the high 80s.