Firefighters put out blaze at Eagle Harbor house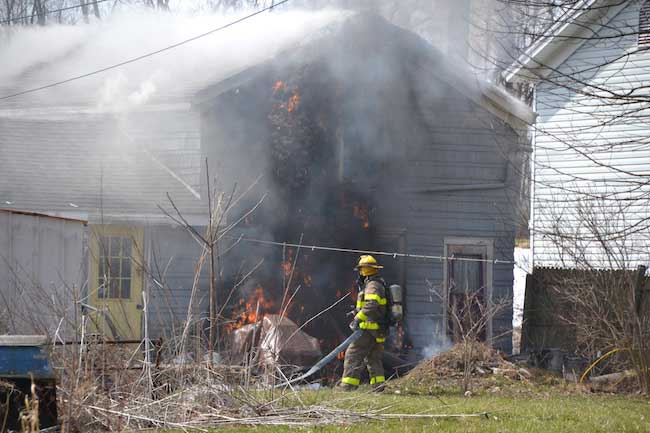 Photos by Tom Rivers
GAINES – A firefighter gets ready to spray water on the back of a house that was on fire today. Firefighters were dispatched at about 11:30 a.m. to a structure fire on Eagle Harbor-Knowlesville Road in Gaines.
No one was home when the fire broke out. Firefighters suspected the fire was caused by a wood stove, but the cause remains under investigation.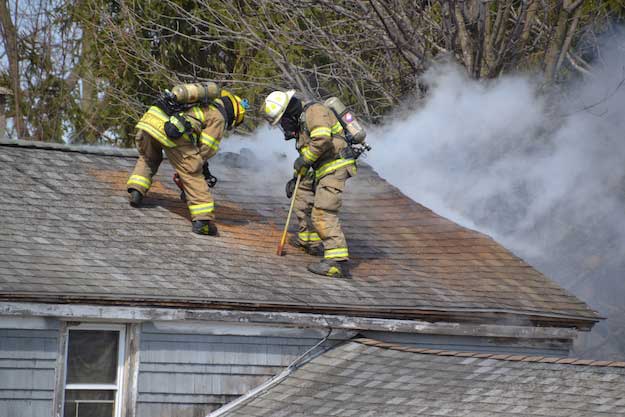 Carlton firefighters Seth Dumrese (lieutenant) and Chris Standish (assist chief) climbed to the roof of the house. They cut a hole in the roof to ventilate smoke at 13379 Eagle Harbor-Knowlesville Rd.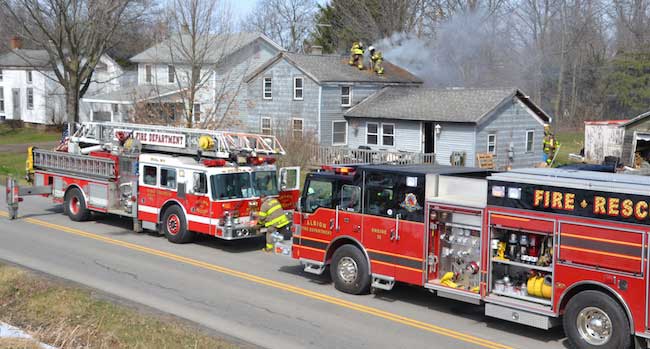 Albion, Medina and Carlton firefighters responded to the scene, as well as the Orleans County Emergency Management Office, and Albion police officers, the State Police, and the Orleans County Sheriff's Office.
No other information is available.