Firefighters pay tribute to Paul Wagner at his memorial service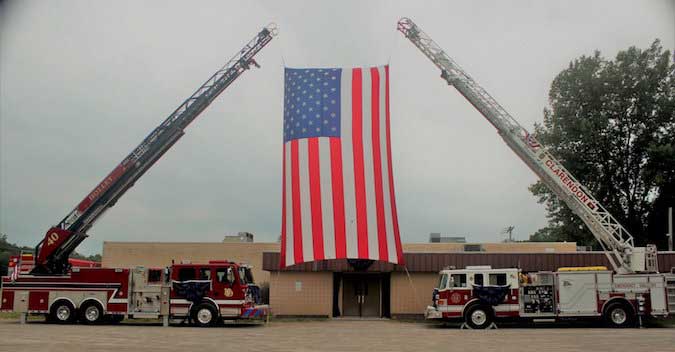 Photos courtesy of Tina Reed
CLARENDON – The Holley and Clarendon ladder trucks held a giant American flag high on Saturday during the memorial service for Paul Wagner at the Clarendon Fire Department Recreation Building.
Wagner was active in the local fire service for a half century, including 14 years as director of the Orleans County Emergency Management Office. He retired on July 18, 2014.
Wagner was 73 when he passed away on June 21.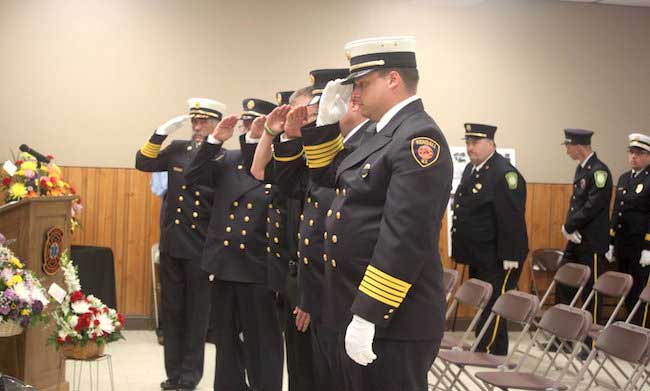 A contingent of firefighters from the Kendall Fire Department pay their respects to Wagner during the service in Clarendon, where Wagner is a past fire chief. He started as a firefighter in Shelby.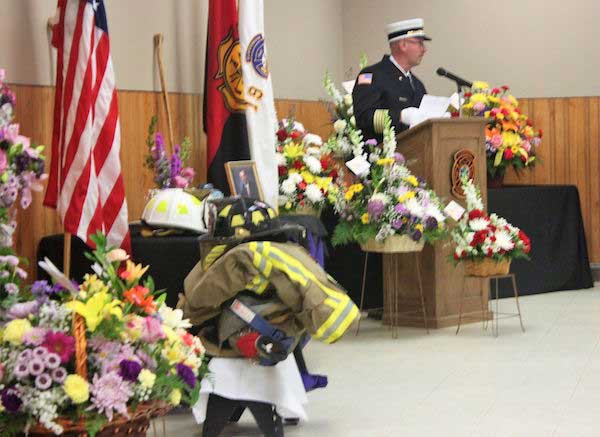 Dale Banker, the current EMO director, praised Wagner for his accomplishments, including his leadership with a $7.1 million overhaul to its emergency radio communications system.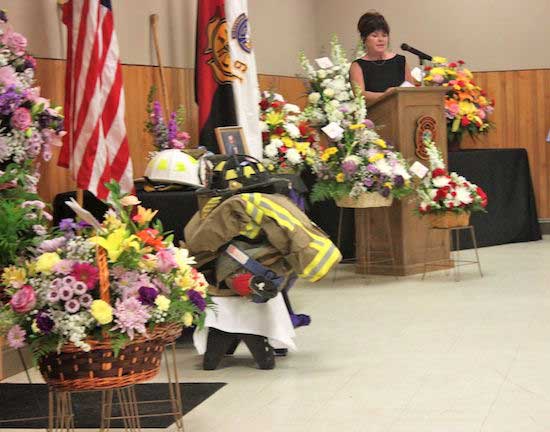 Lynne Johnson, the chairwoman of the Orleans County Legislature, also commended Wagner for his service as the EMO director.
Wagner handled a high-stress job with his laid-back manner. He didn't get ruffled and his calm demeanor helped other people keep their cool in some difficult circumstances.
Wagner retired as a chemist from Kodak and then worked full-time as the director of the Emergency Management Office. He joined the Shelby Fire Department when he was 18. When he moved to Clarendon, he joined that department and eventually became Clarendon's fire chief.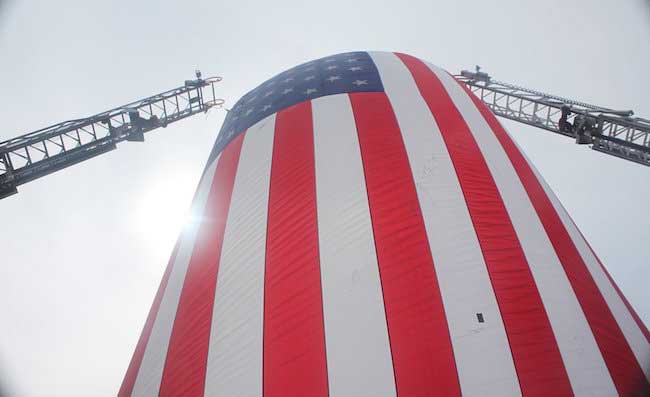 The flag stands tall at the entrance to the Clarendon Fire Department Recreation Building, where firefighters from throughout the county gathered Saturday to honor Wagner.