Firefighters give prevention tips to elementary students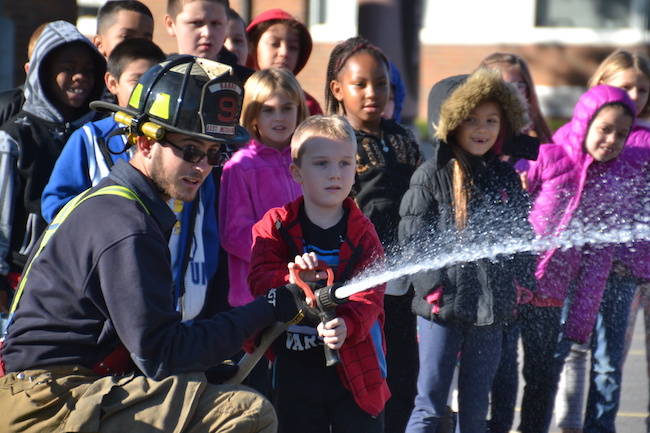 ALBION – Volunteers from the Albion and Barre fire departments are spending several hours at the Ronald L. Sodoma Elementary School today, teaching students about fire prevention. The top photo shows Evan Love, a second grader in Mrs. Lisa Burlison's class, aiming a fire hose at targets. Barre firefighter Brian Bentley provides some guidance for Evan.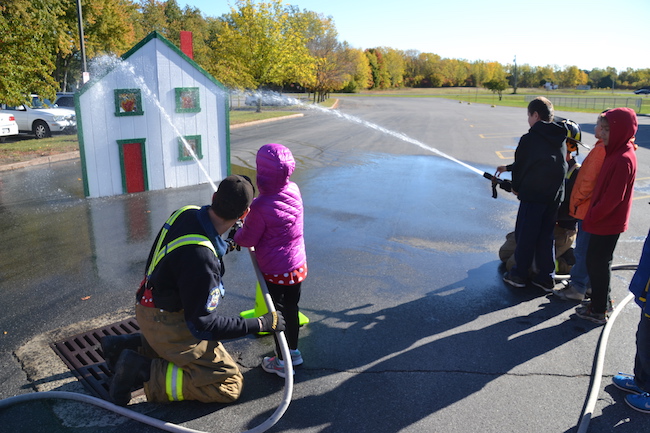 Students spray water at targets. The house with the fake flames was built by Andrew Cheverie for his Eagle Scout project in 2014.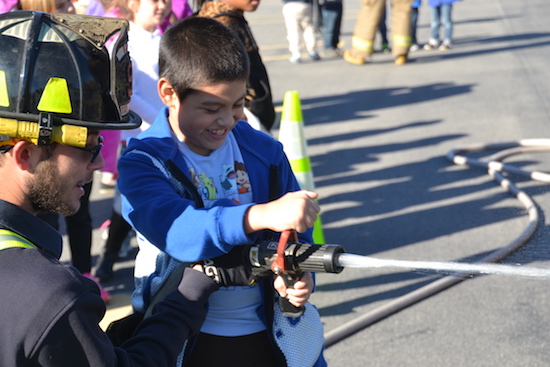 Misael Hernandez-Buzard, a second-grader, sprays water at the targets.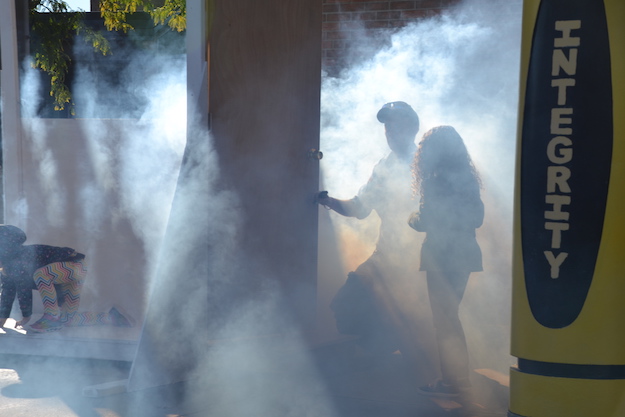 Andrew Cheverie leads students in another simulation. Students have to feel the door handle and door to see if they are hot. After they open the door, the students get low to move under the smoke.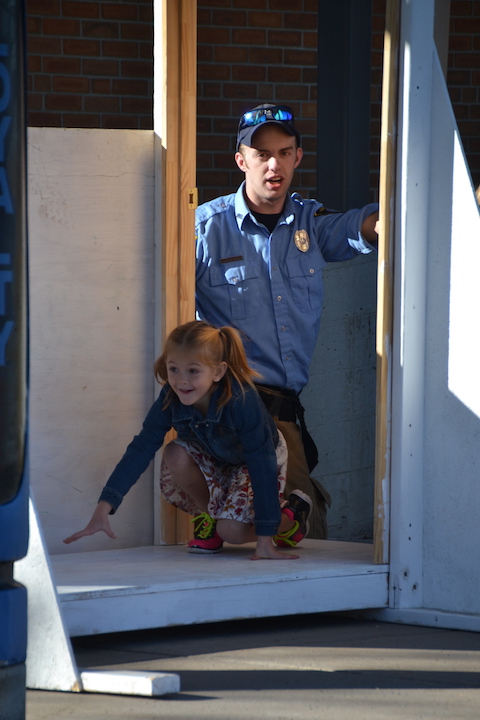 One student quickly gets through the smoke simulator. Andrew Cheverie is in back.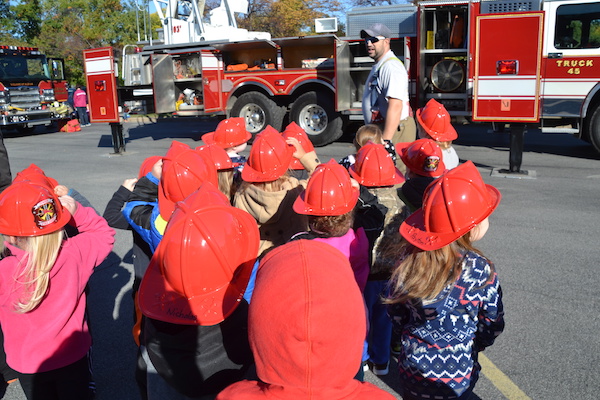 Rob Conner, an Albion firefighter, discusses the ladder truck used by the Albion Fire Department.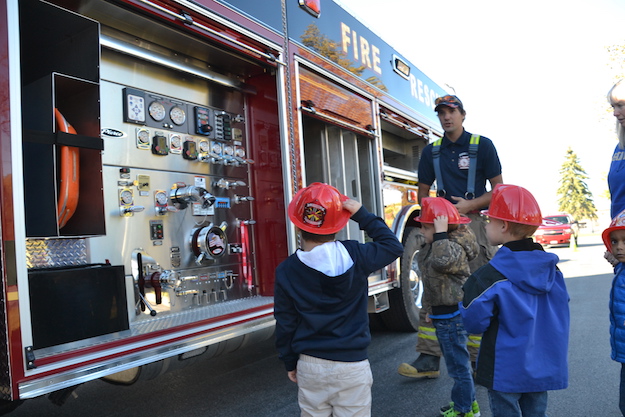 Albion firefighter Beau Piskorowski tells pre-kindergartners about some of the gauges and equipment on a fire truck.