Firefighters distribute cloth masks to public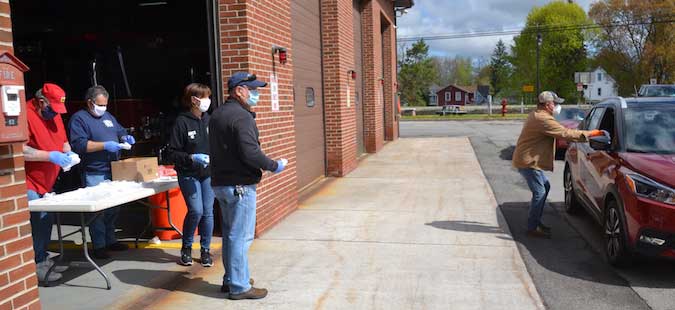 Photos by Tom Rivers
ALBION – Cars lined up by the Albion fire hall this morning on Platt Street, where the fire department distributed free cloth masks beginning at 10 a.m.
Albion and the 11 other fire departments in the county all distributed cloth masks from 10 a.m. until noon or for how long supplies lasted.
State Assemblyman Steve Hawley hands off some of the masks in this photo. Also is the photo from left include Dennis Hunt, Fire Chief Harry Papponetti, Albion Mayor Eileen Banker and Gregg Marston.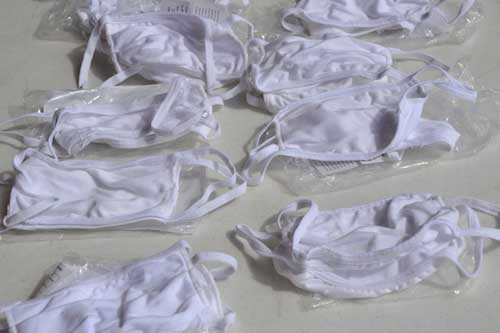 There were 7,500 masks available to be distributed this morning. They were made by Hanes. The Orleans County Emergency Management Office secured the masks and delivered them to the 12 fire departments.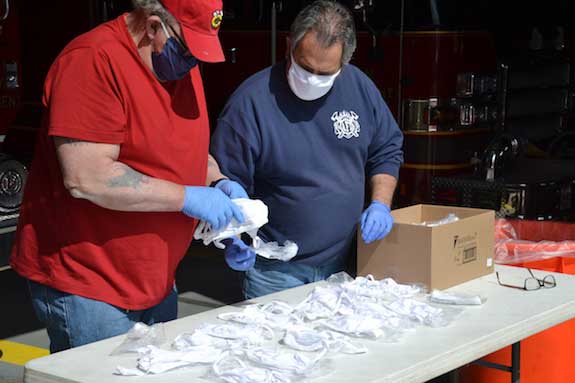 Dennis Hunt and Harry Papponetti helped distribute the masks this morning. Cars started to line up at 9 a.m., an hour early. Firefighters gave out two masks per member of a household over 2 years old.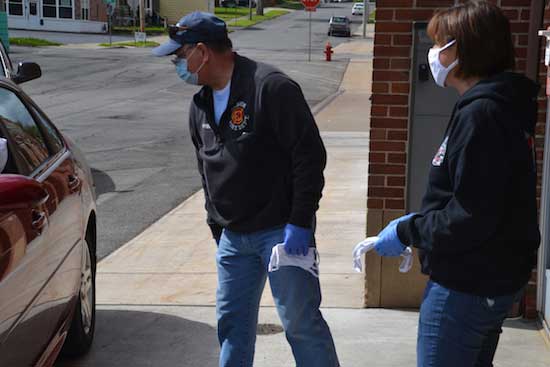 Gregg Marston and Eileen Banker hand off masks this morning.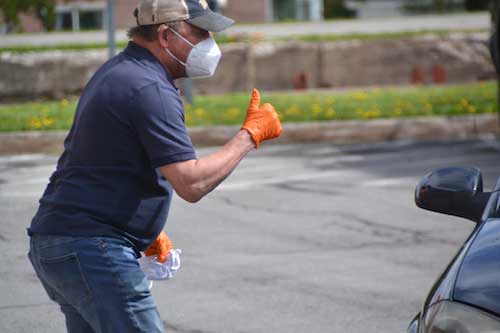 Assemblyman Steve Hawley also assisted in the effort.