Firefighters did a foam drill today, in case of fire with inmates making hand sanitizer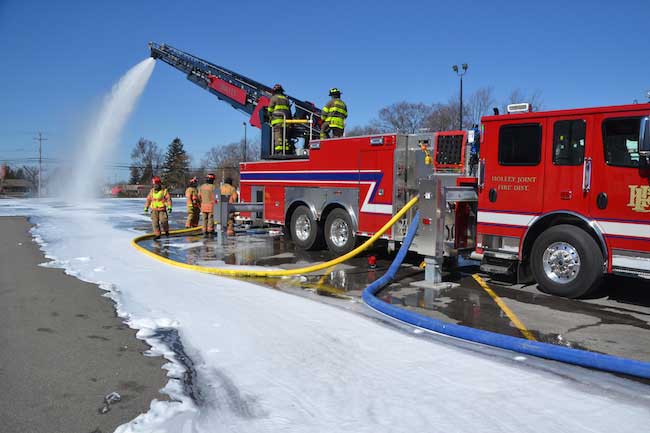 Photos by Tom Rivers
ALBION – Firefighters from Albion, Barre, Holley and Shelby did a joint drill today simulating a response with foam in case there is a fire while inmates at the Albion Correctional Facility bottle hand sanitizer.
There are thousands of gallons of sanitizer at the prison, with a high concentration of alcohol. If there is a spill and fire with the material, firefighters can spray foam which is a fire suppressant. Today's drill used a soapy material instead of foam.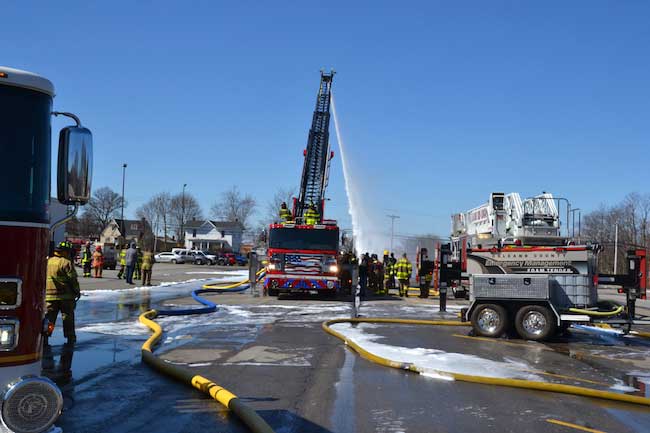 The drill helped firefighters plan for a response in case it is needed at the prison, where inmates will be working with a flammable material.
"They will bring it in premade and it will be a bottling operation," said Dale Banker, emergency management director for Orleans County. "We're training in case there's an incident."
His office has already orchestrated the delivery of 192 one-gallon bottles of hand sanitizer in many of the government buildings throughout the county, including fire departments, police stations, and EMS.
The inmates at the Albion Correctional Facility will be bottling sanitizer in 7.1 ounce and 1.7 ounce bottles.
Some of the new bottles will be sent to school districts. Even though the districts are currently closed to students, some staff continue to be at the buildings each day.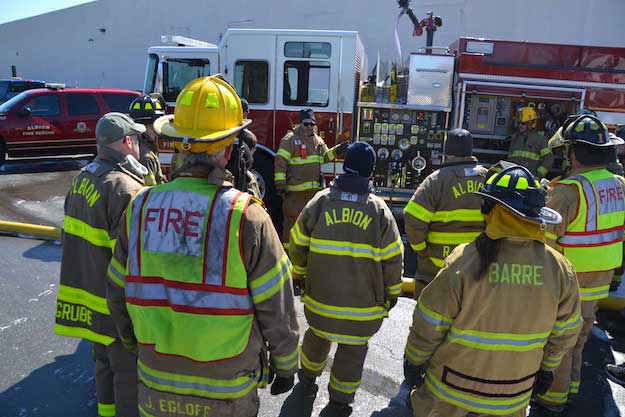 Mark Farone of the Barre Volunteer Fire Company shows this group of fireifghters some of the features on the truck.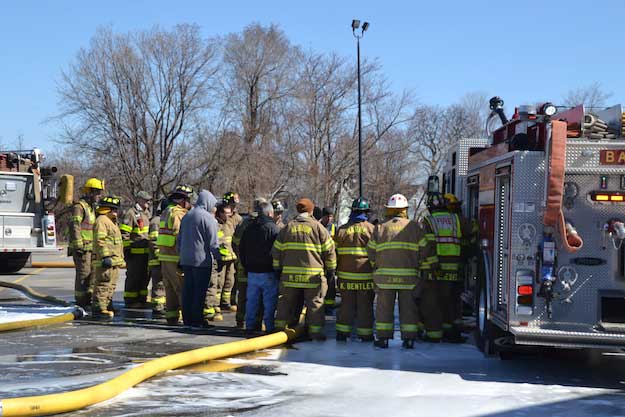 These firefighters spent time working together and learning about each others' trucks and different tools.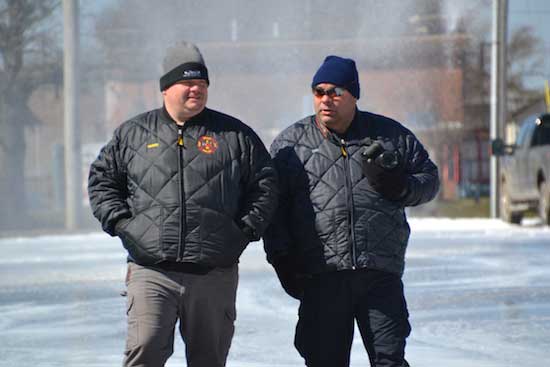 Holley Fire Chief Harris Reed, left, and firefighter Rick Cary discuss how to best deploy foam in case of a fire.