Firefighters contain blaze at home in Murray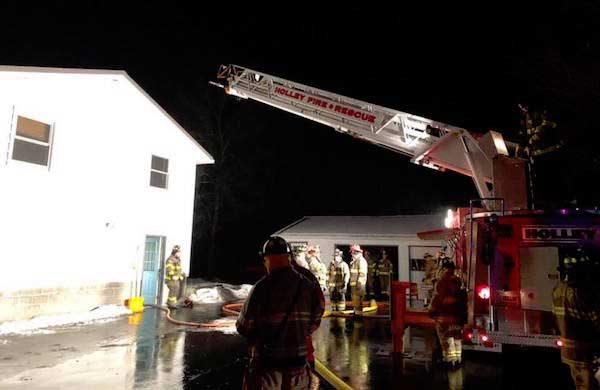 Photo courtesy of Holley Fire Department
HOLLEY – Firefighters were dispatched to Norway Road in Murray on Sunday morning for reports of a chimney fire. Once on scene, firefighters realized the fire wasn't in the chimney, but in the partition in the house, Holley Fire Chief Harris Reed said today.
Hamlin, Kendall and Holley firefighters were on soon after the call went out at 5:09 a.m.
Reed said the homeowner had a smoke detector which alerted the residents to the fire. The chief thanked the firefighters for their speedy response, which prevented the fire from spreading and doing more damage.
"It was a really good stop," Reed said. "Minutes later and the house could have been on the ground."
The cause of the fire hasn't been determined yet.