Firefighters collected $8,500 for Make-A-Wish with boot drive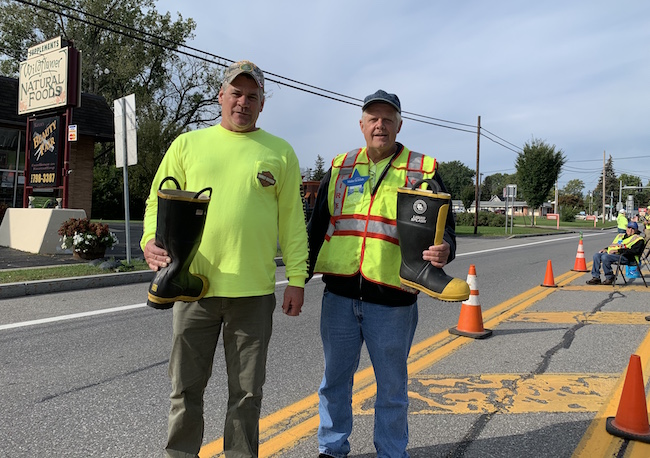 Photos by Tom Rivers
MEDINA – Jeff Taylor and Dennis MacDonald of the East Shelby Volunteer Fire Company were among the many firefighters out today from 9 a.m. to noon collecting donations for Make-A-Wish Western New York. They are shown on Maple Ridge Road, east of near the Route 63 intersection.
The firefighters collected about $8,500 today with more donations expected, said Tim Petry, one of the coordinators of the effort from the Shelby Volunteer Fire Company.
There were firefighters from East Shelby, Lyndonville, Medina, Murray, Ridgeway and Shelby out asking people to "fill the boot" for Make-A-Wish.
They were at the intersections of 63 and 31A (Maple Ridge), Main and Center in Medina, and 63 and 104.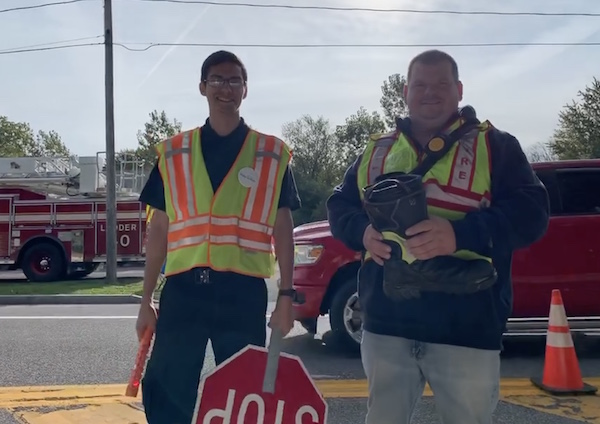 Hunter Salamaca, left, and Harris Reed of the Murray Fire District collected donations on Route 63, just south of Maple Ridge.