Firefighters clear smoke out of ag building on 31A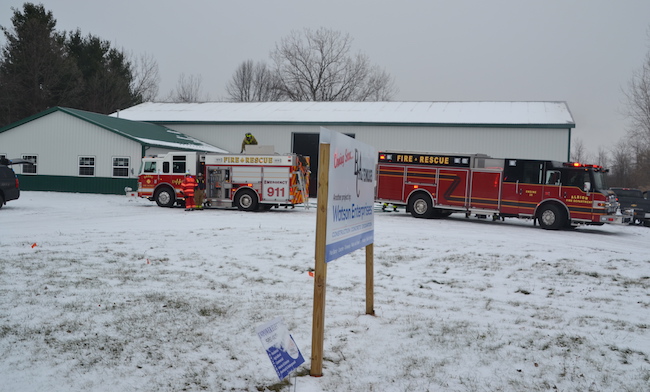 Photos by Tom Rivers
ALBION – Firefighters clear out smoke from the new home of BCA Ag Technologies this morning at 14490 East Lee Rd.
Firefighters were dispatched to the site at 10:26 a.m. with report of a structure fire. The building wasn't on fire, but there was lots of smoke inside.
The site has been renovated for BCA Ag Technologies, an ag service business run by the Flansburg siblings – Ben, Chris and Amanda. They are expanding and relocating the business from Oakfield to the site on Route 31A in Albion.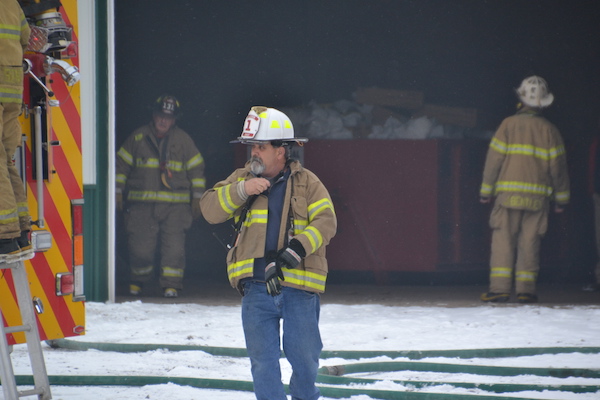 Albion Fire Chief Harry Papponetti talks on the radio. Fire investigators were called to the scene.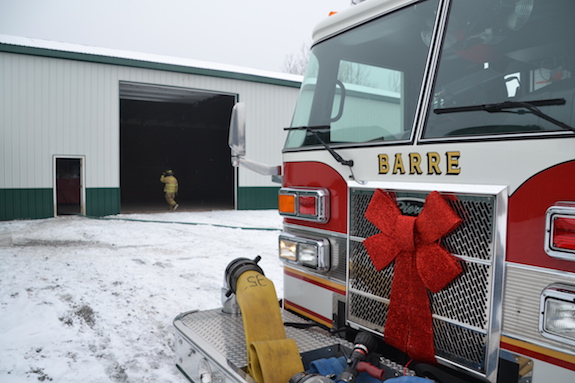 A Barre fire truck is at the scene. Albion and Holley firefighters were also there, as well as the Orleans County Sheriff's Office, Central Orleans Volunteer Ambulance (as a precaution) and the Orleans County Emergency Management Office.