Firefighters battle brush fire along canal embankment in Albion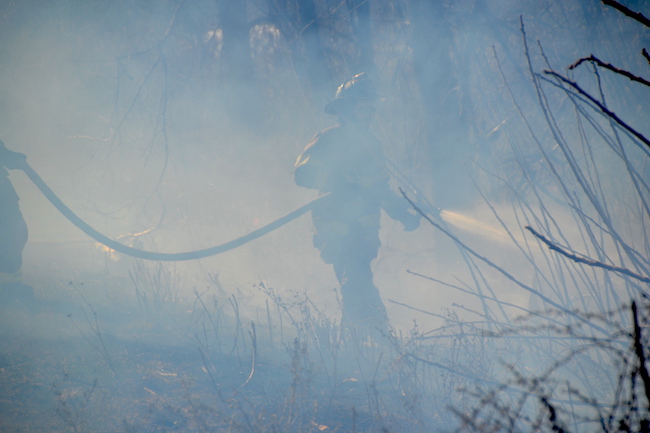 Photos by Tom Rivers
ALBION – Brian Neal, a Barre firefighter, sprays water on a brush fire along the canal embankment near Keitel Road in Albion.
A hedgerow on the fruit farm also was on fire. Carlton firefighters were working on that hedgerow, while Albion, Barre and Kendall firefighters tried to keep the fire from spreading down the canal embankment.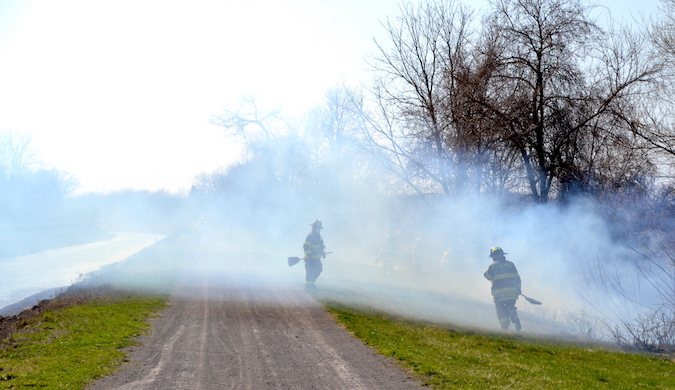 Fred Piano, left, and A.J. Fisher use grassfire brooms to try to keep the fire from spreading up near the towpath. The fire had spread about 100 yards, just west of Keitel Road.
The fruit farmer was burning brush, mainly branches trimmed from fruit trees this winter. The fire spread with the dry conditions and wind. Although there is a residential burn ban until May 14, farmers can still burn brush.
There was also a brush fire in Ridgeway on Route 104 at about 4 p.m.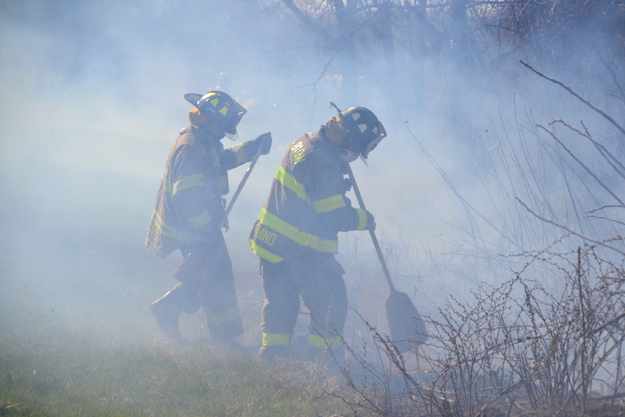 Fred Piano and A.J. Fisher sweep the burnt grass and branches back into the fire.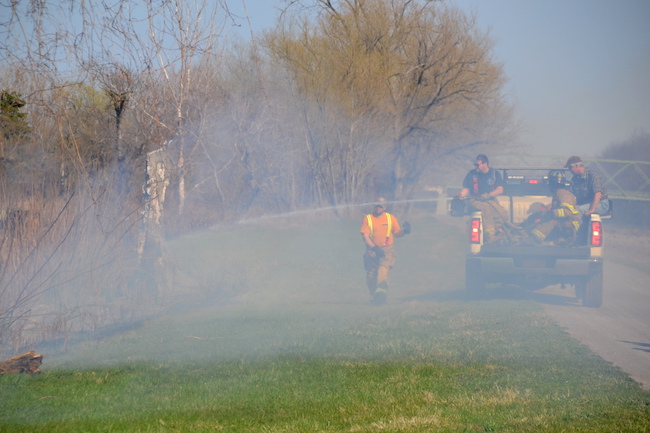 Barre firefighters attack the fire from this truck, spraying from near the towpath. Mark Farone is holding the hose in this photo. He is joined in the back of the truck by Brian Neal and John Egloff. Gary Rowley is walking close by in the orange shirt.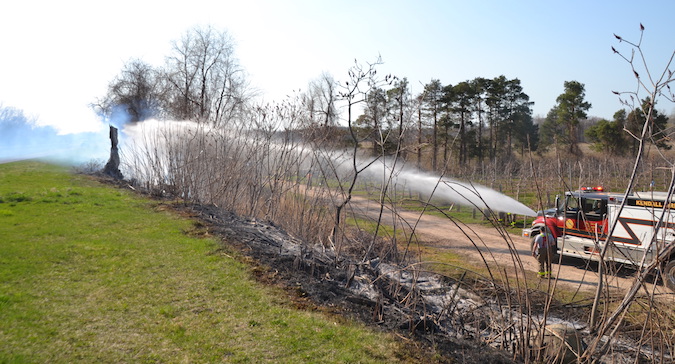 Kendall brought a pumper that holds 900 gallons of water. The truck has a turret gun nozzle mounted in front. Kendall added that truck in 2019. It is the only one like it in Orleans County. Kendall could move the truck along the lane to spray at the brush fire.
Click here to see a video of Kendall fire truck spraying water on the brush fire.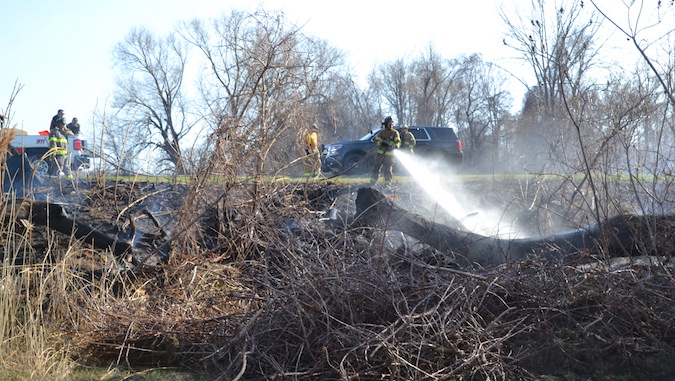 When Kendall went to refill its truck, Barre firefighters then took a turn spraying the brush with water. Brian Neal is spraying the water from the towpath.