Firefighters battle blaze at garage on Goodrich Street in Albion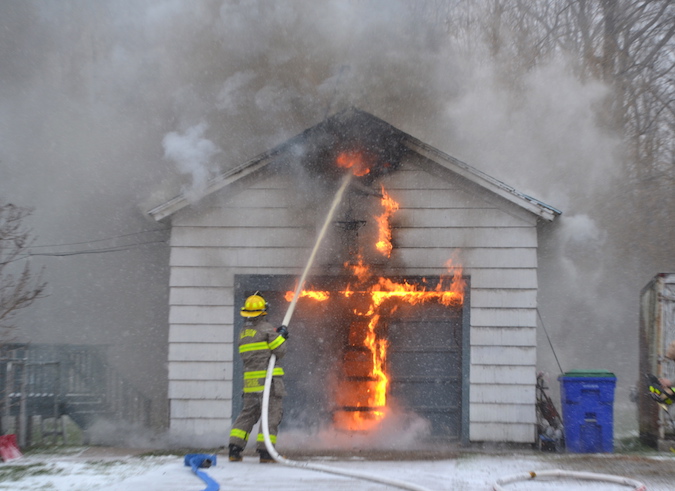 Photos by Tom Rivers
ALBION – Joe Grube, an Albion firefighter, directs the first blast of water onto a garage that was on fire this morning at 45 Goodrich St., in Albion. The garage is owned by Wayne and Nicole Struble.
Firefighters were dispatched to the scene at about 8:30 a.m. The garage is located at the end of a dead-end street in the village. Goodrich is between the railroad tracks and East State Street.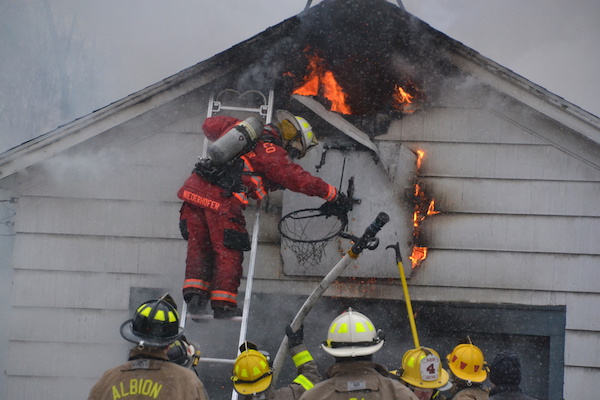 Justin Niederhofer, Orleans County deputy emergency management coordinator, pulls off the basketball backboard and hoop so firefighters could get water in the upper part of the garage.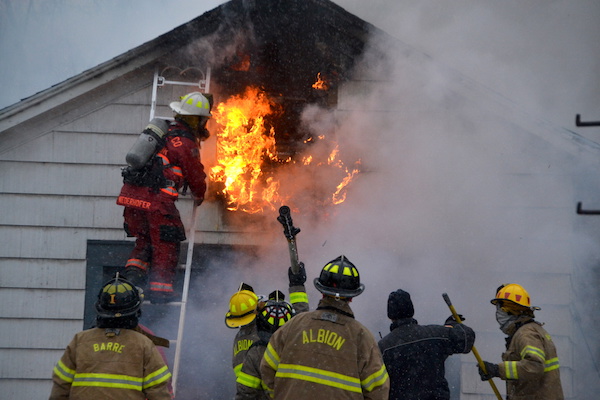 Firefighters responded from Albion, Barre, Carlton and Murray. National Grid was also on the scene as well as the Albion Police Department and Albion code enforcement. The temperature is in the teens with some strong wind. That wind is blowing away from the house next door.
No other information is available.