Firefighters battle bale blaze in Barre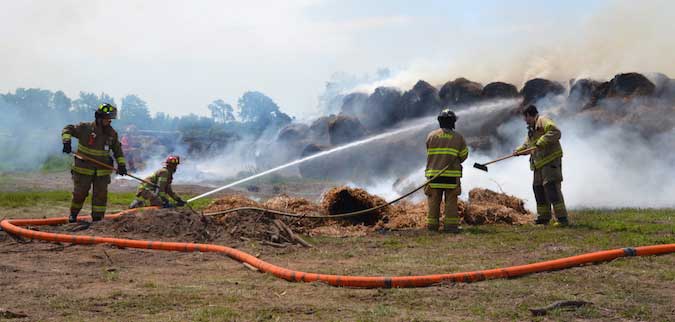 Photos by Tom Rivers
BARRE – Firefighters have been working since about 11 a.m. to put on soybean bales that caught on fire at Kirk Mathes' beef farm on Mathes Road.
Mathes was burning a pile of brush. The wind shifted this morning and a spark from the fire caught the bales of soybean on fire, said James Neal, Barre fire chief.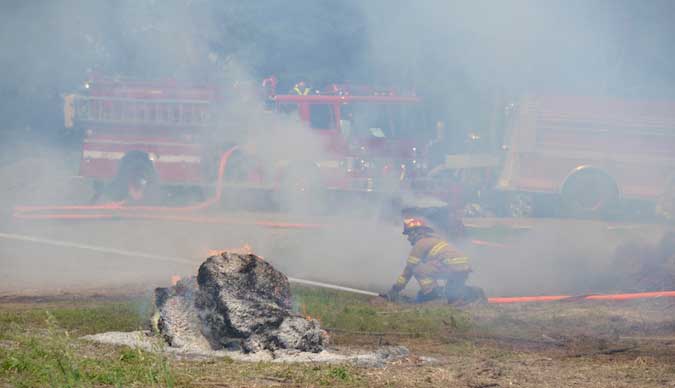 Barre firefighter Chris Flansburg directs water on the bales.
A public water line doesn't go by the farm so tankers needed to be brought in for water to fight the fire.
Mathes uses the soybean bales for bedding. "Luckily this year we have a lot of it," he said. "It will be a mess to clean up."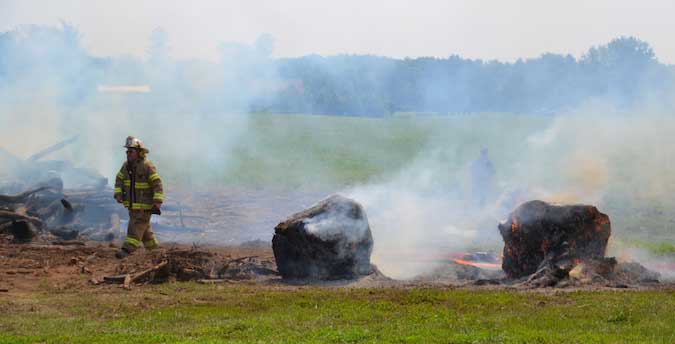 Barre Fire Chief James Neal walks by some of the bales that are burning. He said the big piles of bales would have to be torn apart to make sure the fire is put out.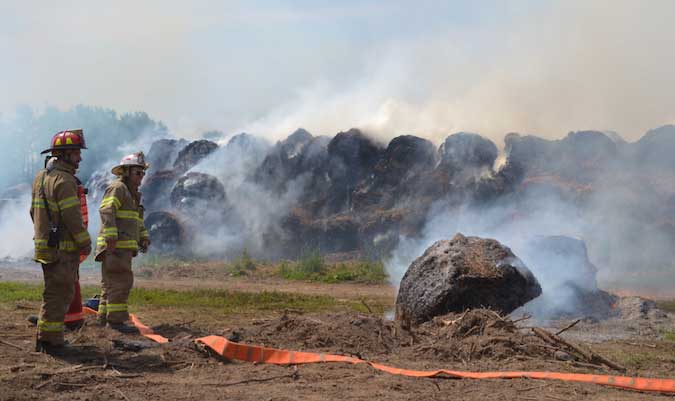 Firefighters wait for water to put on the fire. A pond tank was set up so firefighters could direct water on the fire.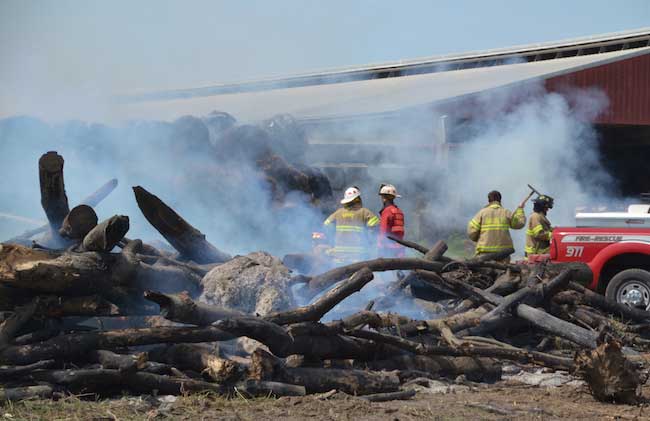 A spark from this brush fire caused the bales to ignite.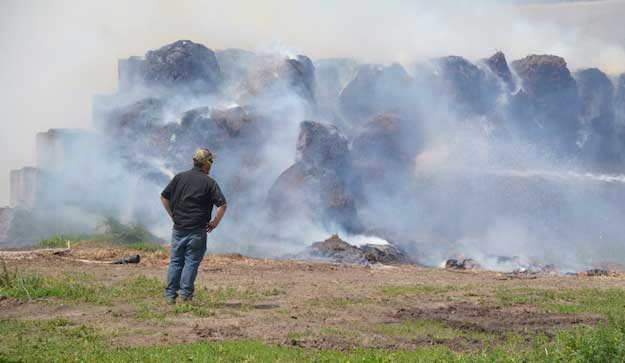 A member of the farm watches the bales burn.