Firefighter seriously injured in accident on way to a fire call
MURRAY – Firefighters worked for 35 minutes to extricate the driver of white pickup truck that hit a grain truck late this afternoon.
The driver of the truck, a volunteer firefighter with the Fancher-Hulberton-Murray Fire Company, hit a grain truck that was turning into Howard Farms on Route 31 near Hindsburg Road at about 5:35 p.m. The firefighter was on the way to the FHM fire hall to then go to Holley after a report of a stove fire. That Holley call was later cancelled.
The driver of the truck was taken to a hospital by Mercy Flight. Firefighters on the scene said the driver was in serious but stable condition.
State troopers have an accident reconstruction team on the site. Route 31 remains closed between Fancher and Hindsburg roads.
There were no other injuries in the accident. No additional information is available.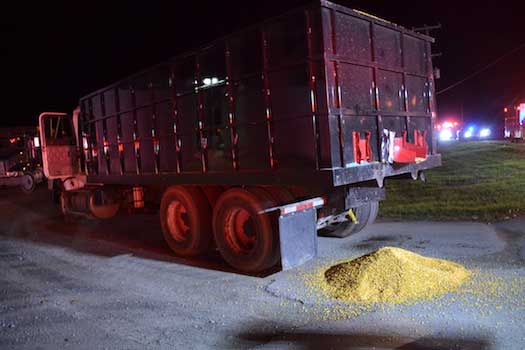 This grain truck was struck while turning on Route 31. A state trooper said the vehicle has significant damage to its undercarriage.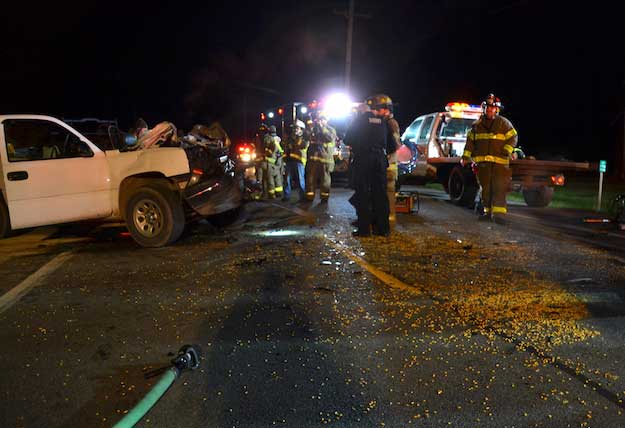 Many firefighters responded to the scene to assist in the extrication and cleanup.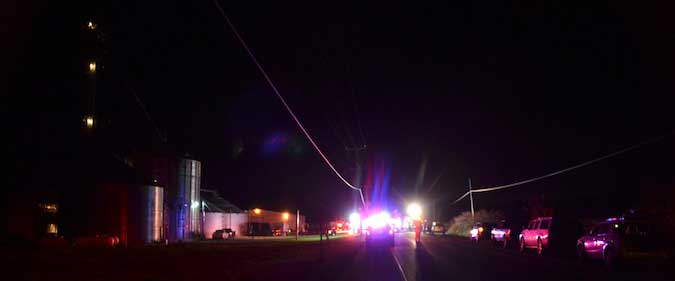 The accident shut down the section of Route 31 between Fancher and Hindsburg roads.