Firefighters put out small fire in back of Albion home on South Main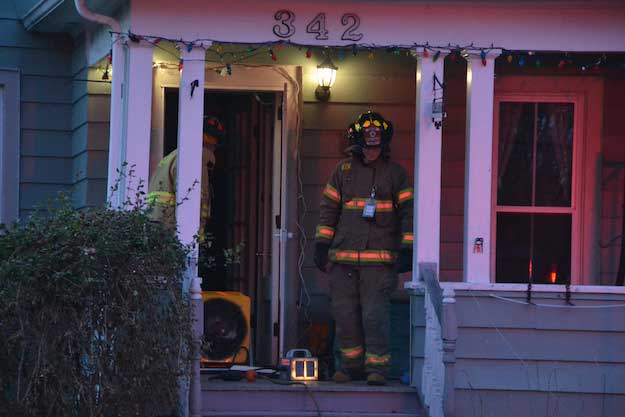 Photos by Tom Rivers
ALBION – Firefighters have a fan on the porch of a Albion house at 342 South Main St. The fan helped to vent out the smoke after firefighters put out a fire in the back of the house.
Firefighters were dispatched to the house, which is owned by Terry Wilbert, at 4:34 p.m.
Papponetti said the cause of the fire hasn't been determined.
The Albion Fire Department was joined at the scene by firefighters from Barre and Medina.