Fire prevention goes virtual for Holley students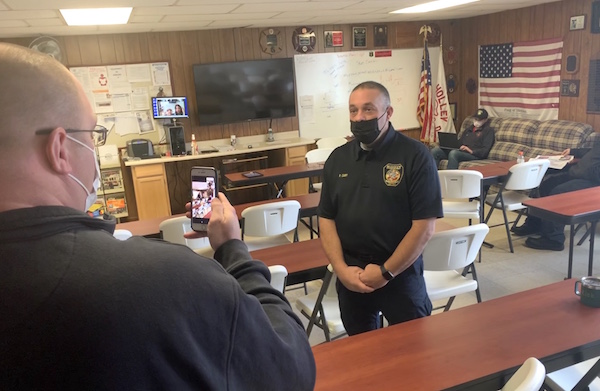 Photos by Tom Rivers
HOLLEY – Rick Cary, the deputy fire chief for the Murray Joint Fire District, speaks to Holley prekindergarten students on Wednesday when he gave them a virtual tour of the Holley fire house on Thomas Street. Kevin Dann is filming the session, which should be available on the fire department's website and Facebook page.
Holley and Fancher-Hulberton-Murray firefighters usually do a fire prevention program in-person at the school in October. That was cancelled due to Covid-19 restrictions. The school district also alternates days for students to be in school to reduce the student population, with others fully remote only.
"We still want to send a message about fire prevention," Cary said about making the video. "This is a trial. Hopefully it worked."
The firefighters plan to make another video about kitchen safety.
Holley and FHM, which on Jan. 1 began operating as the Murray Joint Fire District, want to stress fire prevention to younger students and also familiarize them with firefighters and their equipment.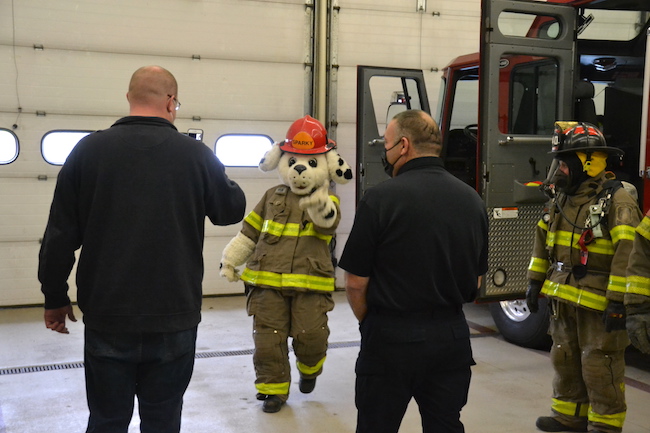 Sparky the firedog joined the tour and stressed the ABC's of fire prevention. (A is for Alarms that let you know there's a fire in your home. B is for Beep, Beep, Beep the sound a smoke alarm makes. C is for Calm, as in calmly get outside when the smoke alarm sounds.) Click here for more on the ABC's.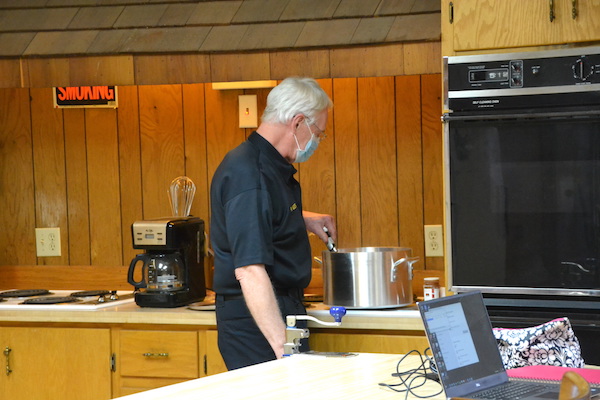 The video shows life in the fire house, and shows Ron Meiers cooking in the kitchen. Cary said the firefighters wanted to show they are regular people.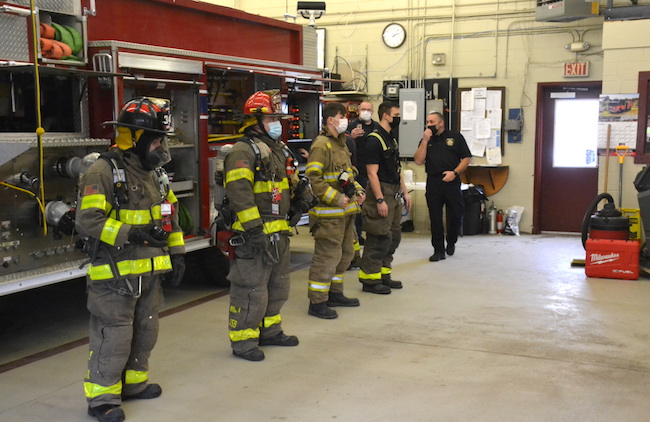 This group put on their turnout gear. Cary, speaking in the video, told the students they don't need to be afraid if the see firefighters show up and their homes wearing the thick coats, boats and masks.
Some of these firefighters include Andrew Cary, Justin McMillion and Michael Snell.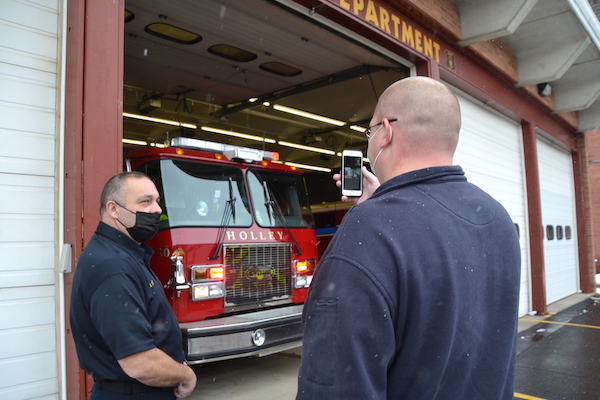 Cary talked about some of fire trucks at the Holley fire house. The driver put on the lights and turned on the siren.