Fire outside Albion Walmart caused by electrical issue in truck box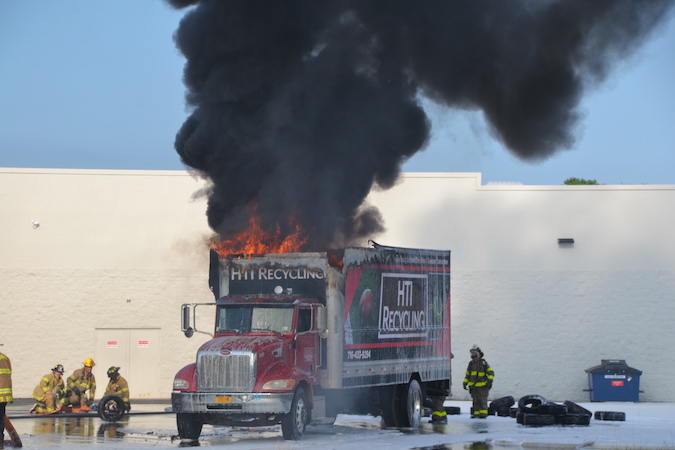 Photos by Tom Rivers
ALBION – Firefighters work to put out a fire in a truck on Wednesday outside the Albion Walmart.
The truck was picking up used tires from the Walmart. It had more than 400 tires on it when the vehicle was engulfed in flames. The truck is owned by HTI Recycling of Lockport.
Orleans County Fire Investigator Cole Hardenbrook determined the fire was caused by an electrical issue in the truck box, the Orleans County Emergency Management Agency reported today.
Firefighters were dispatched to the scene at 5:39 p.m. The store was evacuated.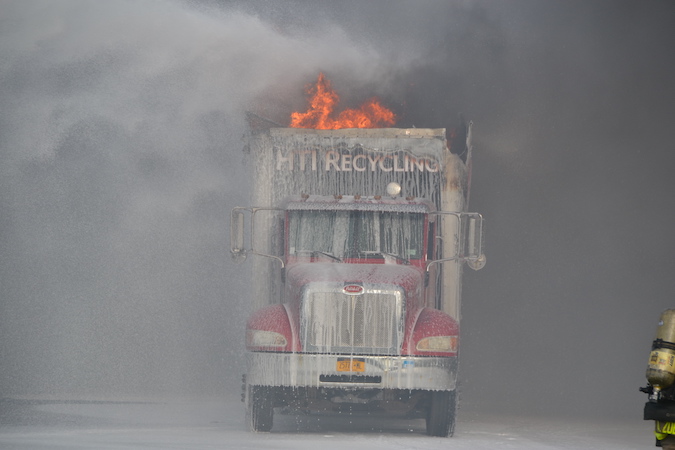 A fire-suppression foam from the Barre Volunteer Fire Company helped to smother the flames and eventually put the fire out.
The store was able to reopen about two hours after the fire at 7:30 p.m.