Fire in Medina confined to kitchen, smoke fills apartment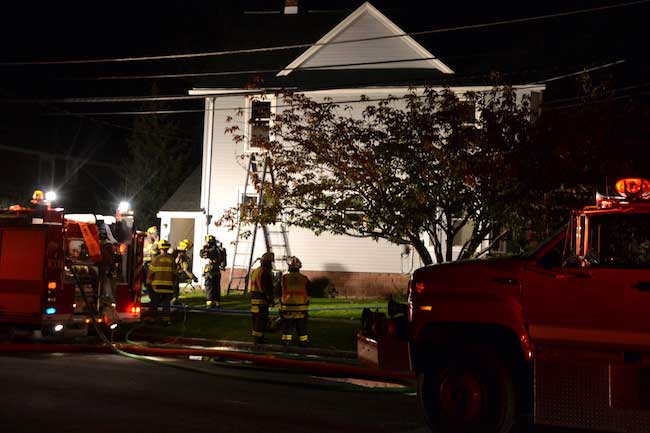 Photos by Tom Rivers
MEDINA – A fire in an upper apartment at Medina was confined to the kitchen, although smoke filled much of the apartment.
Firefighters were dispatched to 101 Elizabeth St., just before 8 p.m.
It took about 10 minutes to put out the fire. Firefighters then worked to ventilate the apartment to get out the thick smoke.
Firefighters at the scene weren't sure how many people lived in the apartment. The residents will likely have to find another place to stay for at least tonight, a Medina firefighter said.